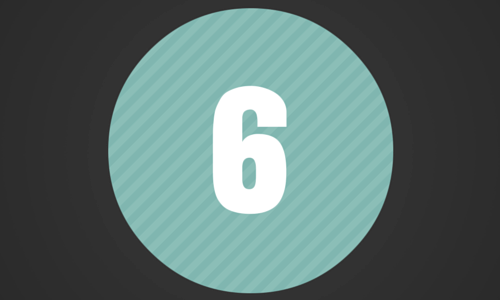 It's no secret that real estate is a highly competitive industry, which is why consumers are turning to review sites more and more prior to choosing just any one agent to work with. Here are quick snapshots of a few of the top online rating systems:
Zillow
How it works: Agents listing on Zillow open themselves up to reviews from any buyer and seller who they have or are currently working with – usually by way of request. Agents are rated on the basis of local knowledge, process expertise, responsiveness and negotiation skills.
Benefits for agents: Zillow attracts millions of visitors each month, and because reviews and the agent's responses are public, positive feedback can be a huge boon to an agent's business. In the case of a fraudulent review, agents can appeal to Zillow and their moderators, who already look for inappropriate content.
Benefits for consumers: Since reviews are public, potential clients can evaluate agents before ever contacting them, which includes seeing individual categorical ratings.
Catches: If an agent flags a potentially fraudulent review, there's no guarantee it will be removed, especially if it doesn't explicitly violate Zillow's review guidelines.
Trulia
How it works: Similar to Zillow, agents can be reviewed by any buyer or seller who they have or are currently working with. Again like Zillow, agents are rated by categories, but Trulia adds "honesty and integrity" as an option.
Benefits for agents: Reviews are public, which means agents can build a positive reputation with good testimonials and ratings.
Benefits for consumers: Public reviews allow potential clients to evaluate agents before contacting them. And unlike Zillow, Trulia provides users with quick review snapshots, including how many positive, neutral and "critical" reviews have been submitted, as well as categorical averages.
Catches: Trulia's verification system is easy to fool, and there doesn't seem to be any active monitoring for fraudulent content. Additionally, clients are unable to see individual categorical rankings; though, as mentioned, they can view overall averages.
Yelp
How it works: Yelp is a free, public forum in which businesses essentially put themselves on display for review. It's strictly a review site, so additional features are limited.
Benefits for agents: As one of the world's most popular review sites – 139 million monthly visitors and 67 million reviews – Yelp offers agents a tremendous amount of exposure. Yelp moderators police content, and agents have the option to flag inappropriate or fraudulent reviews.
Benefits for consumers: Yelp offers an intuitive interface with a simple search function, and it's completely free to join.
Catches: While Yelp officials claim users may only write reviews if they've had a consumer experience with the business, their methods for policing false reviews are very limited. Verification amounts to giving a name and an email, which isn't difficult to fabricate. Yelp is good for wide exposure, but agents shouldn't depend on it wholly.
Realtor.com
How it works: Realtor.com is different from Trulia and Zillow in the way that it steps away from ambiguous and subjective ratings systems and instead focuses on verified testimonials.
Benefits for agents: Realtor.com, like many others, keeps their reviews public. However, they provide additional information to explain how the reviewer is associated with the agent. Agents are permitted to review all recommendations before they're approved.
Benefits for consumers: Recommendations are easy-to-use, publicly available and anyone can write one. But, only verified clients will have their reviews published.
Catches: The site doesn't offer any sort of quick snapshot, so potential clients will need to read through several recommendations to get a good idea of how the agent works. Also, because agents themselves decide what's published, any bad reviews may get axed before they see the light of day, which could turn off clients.
Quality Service Certification
How it works: QSC requires each new agent to attend "specialized training" on service delivery and commit to a "service process." Reviews come from client surveys sent out post-transaction.
Benefits for agents: Being listed on QSC is an endorsement in and of itself, because potential clients know they've gone through the rigmarole of getting on the site. Surveys are only sent to confirmed clients, so the margin for fraud is thin.
Benefits for consumers: Surveys are only sent to verified clients, which means the feedback is, for the most part, reliable. Results are published publicly, if the agent remembered to mark them as such, so consumers can review them before making contact.
Catches: While QSC provides accurate and reliable information, their roster of agents is fairly shallow. For instance, in Chicago proper, QSC lists only 10 agents. Also, clients are paired with agents, which means even if an agent is local, they may not get a chance to work with certain clients.
Angie's List
How it works: Angie's List provides business reviews that can only be accessed by its members. However, anyone can write a review so long as they confirm their name, address, phone number and email.
Benefits for agents: Because reviews aren't made public and can only be submitted by verified users, their impact is that much more profound. Potentially fraudulent and inappropriate reviews are policed and can be flagged by agents.
Benefits for consumers: Potential clients will appreciate the reliable reviews and the option of customer assistance to help place them with a local, top-rated agent.
Catches: As a members-only service, clients will need to sign up with Angie's List before reading reviews, which could limit an agent's exposure. Additionally, Forbes reported in 2013 that agents who advertise with Angie's List might receive preferential placement in search results.