Chicagoland's housing markets were impaired in November by the area's historically low supply of homes.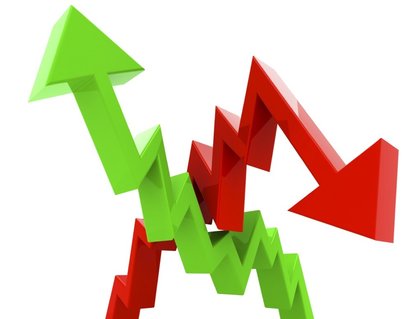 Home sales in the Chicagoland area fell 1.3 percent year-over-year in November, ending a 29-month streak of positive growth, according to the latest numbers from the Illinois Association of Realtors.
The culprit, of course, was the area's historically low housing inventory, which continued to constrain available supply to homebuyers; as a result of that low supply, home prices in Chicago were up 9.7 percent year-over-year to $155,000, while time on market plummeted 25.3 percent to 62 days.
Housing Inventory Negatively Impacting Chicagoland
Housing inventory in Chicago was down 7 percent in October (the most recent month for which we have data), and it's likely that inventory fell further in November.
Geoffrey J.D. Hewings, the director of the Regional Economics Applications Laboratory of the University of Illinois, said low inventory remains a concern going forward.
"As with many other markets, the Chicago and Illinois housing sales dipped into the negative range after 29 months of positive growth, but prices continued to inch forward," Hewings said. "One of the greatest concerns in the housing market is the shrinking inventory of lower-priced homes presenting a challenge to lower income households, many of whom are paying upwards of 50 percent of their incomes on rent."
Inventory Affects City of Chicago
Of course, the city of Chicago was affected by those market forces as well. Though home sales were not as negatively impacted – they were largely flat with a 0.1 percent yearly increase to 1,800 sales – the median price also increased strongly, rising 11.1 percent to $200,000.
Matt Farrell, president of the Chicago Association of Realtors, acknowledged that low housing inventory was the key ingredient behind those numbers.
"This November was reflective of a typical autumn month of sales in Chicago, the real difference being the inventory of homes available, which was down 27.1 percent from this time last year," Farrell said. "Chicago is continuing to see buyers contemplate their future needs; however, the inventory available in 2014 will ultimately dictate the opportunities available for those looking to make a move."
Mixed Data in Suburban Chicago
Meanwhile, November was more of a mixed month for Chicago's suburban markets. Though home sales for single-family detached homes fell 2.4 percent from Nov. 2012, prices were up 10 percent, and pending sales were up an encouraging 12.5 percent, according to the Mainstreet Organization of Realtors (MORe).
Michael Parent, MORe's president, said the increase of home prices will open doors for homeowners in 2014.
"The gradual, sustainable increase of home prices in the Chicago suburban market is an especially positive trend," Parent said. "Rising values will allow more people to regain equity in their homes, helping to increase inventory, cut down on the number of future distressed properties and get the market moving. It's truly a win for everyone – both buyers and sellers."
And certain suburbs still saw mammoth increases in sales, including Northlake, where sales increased 113 percent, Maywood (178 percent) and Winfield (100 percent).