Though the expected seasonal slowdowns are in force, Chicagoland nonetheless posted strong housing numbers in October.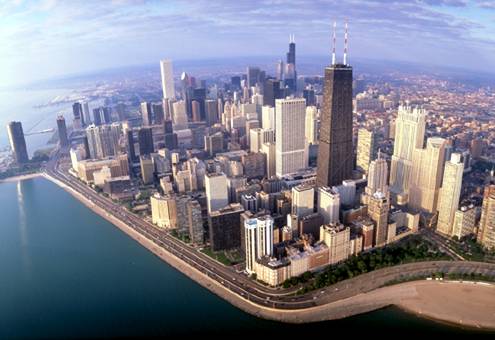 Homes sales in the nine-country Chicagoland area rose 9.6 percent year-over-year in October, with the area posting 9,303 sales for the month, according to the latest analysis by the Illinois Association of Realtors.
Though that's a bit lower than past months, and may indeed suggest the seasonal slowdown that generally hits real estate this time of the year, there were other positive trends for the month, such as: median price, at $175,000, was up 14.4 percent from last October, and time on market fell 26.2 percent from 84 days to just 62.
City/Suburban Chicago Sales Remain Strong
For the city of Chicago, home sales were up 7.5 percent year-over-year, with 2,231 sales recorded in October. Also, driven by surging investor interest in the city's distressed homes, the median price rose 24.9 percent from $175,000 to $218,500.
Another factor that continues to drive up price, noted Matt Farrell, the president of the Chicago Association of Realtors, is the city's low inventory of housing.
"Lower inventory options continue to raise pricing in the city as motivated, qualified buyers look to make their move as lower interest rates afford more value for their investment," Farrell said. "As the market continues to correct itself, buyers will appreciate increased value on their long-term investment. Absorption of distressed properties being rehabbed and resold will also continue to add value to the communities they are in."
Home sales activity also remained strong in suburban Chicago, with the sales of single-family, detached homes rising 9.6 percent according to new stats from the Mainstreet Organization of Realtors (MORe). Some communities that MORe specifically spotlighted were Bartlett, where sales were up 133 percent year-over-year, Bensenville (100 percent), Palos Heights (200 percent) and North Riverside (150 percent).
The Government Shutdown and Real Estate
Going forward, Geoffrey J.D. Hewings, the director of the Regional Economics Applications Laboratory of the University of Illinois, said that the housing market's success will depend upon the federal government's fiscal debates.
"While the partial government shutdown has certainly had a profound negative effect on the housing market's continuing recovery, sales and prices are forecast to return to more robust growth rates over the next three months," Hewings said. "The declines in consumer sentiment suggest that a longer-term resolution to the government fiscal tensions would provide conditions that would significantly help the housing market."