The demand for downtown apartments is not as high as landlords expected it to be for this year.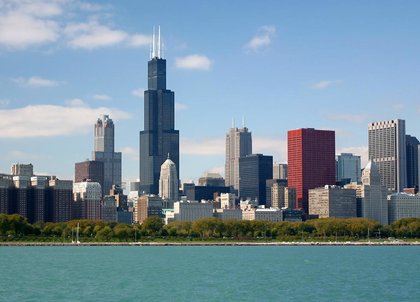 The overall downtown apartment occupancy rate in Chicago dropped to 92.6 percent in the third quarter, down from 95.3 percent a year earlier and the lowest rate since the end of 2009, according to a report by Appraisal Research Counselors.
Additionally, the number of occupied apartments fell to 901 units in the past four quarters in downtown Chicago; that's the lowest level since 2005, and is down from 1,198 in the prior 12 months.
Is the Downtown Rental Market Facing an Imbalance?
The Appraisal Research Counselors's report also noted that net rents at Class A downtown apartments fell to $2.53 a square foot in the third quarter, down 1.9 percent from a year earlier. This is the first year-over-year rent decline in nearly four years.
Ron DeVries, the vice president of Appraisal Research, in an interview with Crain's Chicago Business that given how demand is falling in Chicago's rental market, an imbalance may be on the way.
"The market fundamentals are not supporting the level of supply that's coming online, and the situation appears to be getting more out of balance as opposed to getting back into balance," DeVries said. "It's going to get bumpier as we go over the next 12 to 24 months. There's a lot of turbulence in the air."
DeVries says that the market has peaked, and the number of occupied downtown apartments will decrease even further, to about 90 percent over the next year. Rates could also decrease another three percent.
More Units Still Pending
However, even though the demand for downtown apartments has decreased, developers are not planning on slowing down new construction. In fact, they are doing the opposite – DeVries predicts that 4,000 apartments will be completed in 2014, which is more than his initial prediction of 3,000 apartments in August.
Landlords are counting on an increase in demand as the economy grows and some businesses move from the suburbs to downtown.
"Continuing job growth and migration of residents will continue to expand the downtown population," Motorola Mobility developer Steve Fifield told Crain's, "and that will help fill everybody's buildings, not just the new buildings."