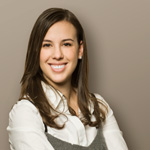 This is our eighth annual Agents' Choice Awards issue, and even though we've been doing this for almost a decade, it's always refreshing to hear how excited our nominees get when I tell them they've been nominated for a category. Not only are they excited, but also humbled at the thought that they managed to be among our top three vote-getters, where the entire industry voted for them.
Lenders, developers, managing brokers and agents – all of the nominees and winners are chosen by peer members of the real estate industry. And this year, we had almost double the votes from last year. If anyone knows who has been working the hardest, who has been giving back to the community the most, who has been supporting fellow agents the most and who is the most deserving of our awards, it's the people in the industry.
We held our Agents' Choice Awards event, where we announced the winners and handed out awards, at the impressive GE Monogram showroom in the Merchandise Mart. Nominees and guests sipped wine and mingled with the industry's finest, all while enjoying spectacular views and waiting with anticipation to learn who would be announced the winner of each category. Fifth Third Bank sponsored the event, too, so we owe them a thank you for a fabulous time.
Click here to read our cover story and see all our Agents' Choice winners, and as always, email me any and all feedback: [email protected].