All across Chicagoland, the news was good for home sales, with both the city and suburban markets putting up smashing numbers.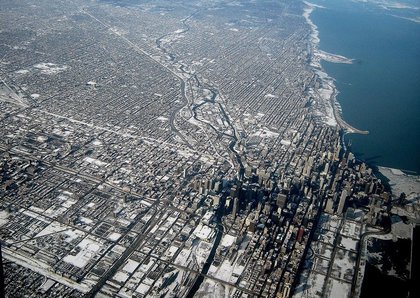 Home sales in the nine-county Chicago Primary Metropolitan Statistical Area (PMSA) rose 36.1 percent year-over-year in July, according to the latest numbers from the Illinois Association of Realtors.
In addition, median price for July was up 18.3 percent from last year, and time on market fell 26.5 percent from 83 days in July 2012 to just 61 days in July 2013.
Chicago Housing Market "Starting to Come Together"
The news was similarly positive for the city of Chicago's housing market, where home sales rose 31.1 percent year-over-year and median price rose 25 percent, reaching $250,000 in July. Also, condo prices in the city were up 13.8 percent to $280,000, and average time on market fell 30.4 percent to just 48 days.
Zeke Morris, president of the Chicago Association of Realtors, said Chicago's housing market is finally starting to gel.
"The market is starting to come together, especially in the condo arena that was hard-hit across most areas of the city. That condos are moving at a strong pace now and prices are also increasing means that both buyers and sellers are feeling confident," Morris said. "As the availability of inventory continues to decrease, we hope to see buyers look into some of the areas that aren't performing as well, as an alternative."
Suburban Chicago Seeing "Strong Growth"
And of course, suburban Chicago's housing market grew right along with the city. According to new numbers from the Mainstreet Organization of Realtors (MORe), sales of single-family detached homes in the suburbs were up 36.9 percent in July year-over-year, while median sale price was up 15.4 percent.
Also encouraging were pending contracts, which rose 42.8 percent, indicating future months of positive home growth for the suburbs.
Tonya Corder, MORe's president, said market fundamentals continue to improve throughout Chicago's suburbs, which still offer great opportunities for consumers.
"We are continuing to see strong growth in the Chicago area housing market, with foreclosure filings plummeting to the lowest level in several years and home values steadily increasing," Corder said. "Even while prices and interest rates are rising, today's market still represents an almost unprecedented opportunity for first-time and move-up homebuyers."
And certain suburbs certainly put up some incredible numbers in July. Sales Gurnee, for instance, were up 148 percent, while they rose 129 percent in Hinsdale, 155 percent in Hoffman Estates, 250 percent in Schiller Park, and a whopping 400 percent in Itasca.