VA loans can be an excellent way for veterans to become homeowners, but how can agents make sure they understand the program? Anna Mayer-Huls explains.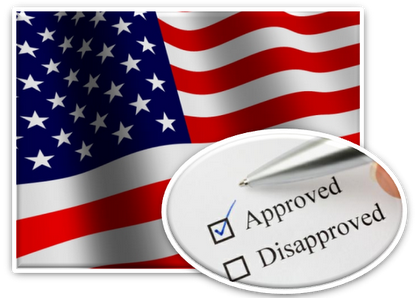 We owe a lot to our veterans. They give up their time, families, and sometimes, their lives to serve our country. One benefit that vets have is the ability to use a VA loan to purchase property.
The VA loan is an excellent loan for any vet to utilize, so don't be afraid of them! This type of financing allows the buyer to finance 100 percent of the loan, up to $417,000, at an attractive interest rate. Also, that interest rate is not dependant on the down payment and is lower than conventional and jumbo rates; there is also no monthly mortgage insurance premium.
The best place to start is with a mortgage banker who specializes in VA loans. I know many great mortgage bankers, but not everyone knows their way around a VA loan. For my VA loans, I work with Kelly Demers of Bridgeview Bank, who is a West Point graduate and a veteran herself.
A VA loan closely resembles an FHA loan in many ways. If your buyer is purchasing in a condo building, the whole building must be approved by the VA. This will typically take about four to six weeks, and will require a little extra paperwork and help from the listing agent, but in my opinion, these vets are worth it. You won't need to worry about this step if your buyer is purchasing a single-family home or multi-unit property.
You will, however, need to have a termite inspection no matter what type of property. This typically runs about $200, and the only caveat is that the buyer is not allowed to pay for this inspection. If the seller objects to having to pay for the inspection, the buyer can always credit the seller at closing for the cost.
The VA will also have a separate inspector that reviews the condition of the property. Some things they will look for are broken windows and peeling paint or any health hazards. Any issues that the VA inspector addresses during this inspection must be repaired before the closing. The payment for these repairs can be negotiated between the buyer and seller.
Some sellers may hesitate accepting a VA buyer's offer because of the 100 percent financing. It is your job as the listing agent to explain to your seller that this is a benefit to the veteran, and that if they include a pre-approval from their lender, they should be viewed as a qualified buyer. It is also the job of the buyer's agent to provide that pre-approval and urge the listing agent to contact the lender if there is any hesitation. Also, when representing the veteran buyer, make sure that buyer is using a qualified lender and someone who has experience with VA loans.
The VA loan is a wonderful loan and just another way to say thank you for your service!
---
Anna Mayer-Huls is a broker associate with @properties in Chicago. She can be reached at:
1875 North Damen
Chicago, IL 60647
Direct: 312.867.2275
Cell: 773.550.7668
Fax: 312.229.9206
Email: annasellschicago@gmail.com