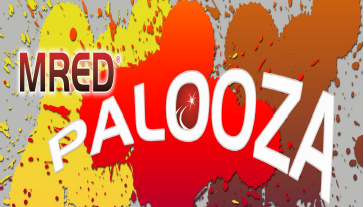 MRED, Chicagoland's MLS, has announced that Trulia is on board as a POW! Sponsor (top level) of MREDpalooza, the largest MLS-hosted free real estate tech expo in the country.
Trulia gives homebuyers, sellers, owners and renters the inside scoop on properties, places, and real estate professionals. Trulia has unique info on the areas people want to live that can't be found anywhere else. Users can learn about agents, neighborhoods, schools, crime, commute times and even ask the local community questions. Real estate professionals use Trulia to connect with millions of transaction-ready buyers and sellers each month via their hyper-local advertising services, social recommendations and top-rated mobile real estate apps.
Recently, Trulia and MRED have entered into two very progressive, industry leading partnerships. As part of their goal to clean up listing data on the Internet, MRED provides direct feeds of listing content to Trulia for those brokerages that have opted-in to that program. MRED has also joined Trulia in its Shared Success program, which is designed to accelerate real estate professionals' success through premier training and exposure to the latest tools and trends in real estate marketing.
MRED expects many of its customers will "share in the success" by attending training demos conducted by Trulia at the upcoming MREDpalooza.
"MREDpalooza is certain to be one of the hottest real estate tech events of 2013," said Alon Chaver, vice president of Industry Services at Trulia. "We are thrilled to bring our team to Chicago to participate in the event and help agents more effectively use Trulia to win more listings and close more deals."
"In Trulia, we have one of the major players in today's real estate world as a major sponsor of MREDpalooza," said MRED CEO Russ Bergeron. "Trulia is known locally and nationwide. This is yet another demonstration of MRED's commitment to our customers and the real estate industry. Our goal is to make MREDpalooza the real estate technology and education event of the year."
MRED still has a few sponsorship and exhibiting opportunities available. All MREDpalooza participants will enjoy significant interaction with thousands of MRED's customers.
MREDpalooza is the largest free real estate tech expo in the country. Taking place Tuesday, June 18, 2013, from 9 a.m. to 4 p.m. at the Donald E. Stephens Convention Center in Rosemont, Illinois, MREDpalooza will be a great opportunity for MRED's customers to learn, at no cost, about a myriad of real estate products and services to enhance their businesses.
MRED is planning for several thousand attendees and scores of vendors, many of whom, like Trulia, have already committed to attending (see MREDpalooza.com to see who is coming). Training sessions and demos will be offered throughout the day, providing more in-depth understanding of many of the products and services. Those wishing to attend or exhibit at MREDpalooza are asked to visit MREDpalooza.com for free registration and sponsorship information.