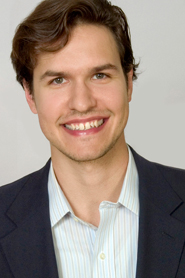 Marko Beric
Koenig & Strey Real Living
Raised in Chicago's western suburbs and a resident of Chicago's Old Town neighborhood, Marko Beric is an up-and-coming real estate broker at Koenig & Strey Real Living in Lincoln Park.
His involvement in real estate began at a young age when he worked for his father's real estate appraisal company. After pursuing successful careers in finance and banking, Beric quickly paved his own path in the world of real estate. Since joining Koenig & Strey, he has helped numerous buyers and sellers achieve their real estate goals in the most difficult market known to most.
Beric understands that each and every transaction is unique, and he thrives on helping his clients achieve their real estate goals under any circumstance. He draws on his strengths in real estate valuation, negotiation and marketing capabilities to develop a strategy that caters to each of his clients' unique needs, and his track record proves that he delivers results in challenging times. Beric calls on his personal network of lenders, attorneys, home inspectors and general contractors to ensure his clients' needs are met and their questions are answered during every step of each transaction.
"Winning 'Rookie of the Year' is one of the greatest feelings for me. The hard work and commitment I have put into this past year has led me to this moment, and I'm proud to share with my clients, friends and family that I've made a name for myself in the real estate business. As a rookie, it was hard to get started when nobody knew who I was and I had a limited network in the market. I'm thrilled that my dedication and commitment has paid off, and now I have something to put behind my name to symbolize this milestone. I've learned so much in the last year about selling real estate and what people need when they buy and sell their homes, and this award is the cherry on top. I'm very happy and proud to be recognized as 'Rookie of the Year.'"
Runners-Up:
Chad G. Downie, @properties; Kate Stephens, Koenig & Strey Real Living