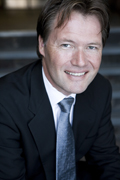 "Ken Dooley's 12+ years of Chicago Real Estate experience and effective marketing while embracing technology enables him to meet the goals of his clients. Ken is dedicated to making his client's sale or purchase a positive experience and is actively involved in all aspects of the transaction from the initial consultation to close. This is achieved through constant communication, regular market updates and plain hard work.
Ken was one of the first in Chicago to utilize video to market his clients homes which he syndicates through his Website, YouTube channel and other social media outlets.
Why does Ken use Video to sell homes?
Viewing of video has increased 43% since 2010 and YouTube generates over 400 million views a day
Video helps you stand out from the crowd
Studies show that 70% of sellers would hire an agent that uses video
Buyers are more likely to click on your property if a video tour is included in an email or a website
Video portrays a property accurately and allows buyers to see quickly not just the interior of the home but also the street scape and neighborhood
Video allows for 24/7 marketing and can be viewed around the world
With access to so many websites, buyers and sellers often feel overwhelmed when trying to analyze the market. Ken partners with firms that provide the latest market data and makes it available to his clients in a simple format that charts the current direction of the market over a period of time in popular zip codes. Such reports can be tailored by the client and delivered in an email as a concise summary or a detailed report. Providing this data over the past few years has helped buyers identify the right time to buy and sellers to see that values are rising and now is a good time to sell.
Waiting for the market is no longer an option when inventory is thin and being pro-active is a shift many brokers are finding difficult to adjust to. By constantly networking with fellow brokers, past clients and developers, Ken constantly identifies off-market opportunities that regularly culminate in a sale.
Ken Dooley is originally from Dublin, Ireland and graduated from Trinity College with a degree in Business and Finance. In 1994 Ken emigrated to Chicago and spent the next 6 years at the Chicago Mercantile Exchange in various roles culminating as a Broker in the Eurodollar Futures and Options pit. In 2000, Ken obtained his real estate license and has spent the last 13 years working with Buyers and Sellers throughout the city of Chicago and the surrounding suburbs selling more than $150,000,000 of Chicago Real Estate and consistently ranking in the top 1% of the Chicago Association of Realtors. Ken has been a Broker at Conlon: A Real Estate Company since it's inception in 2010.
Ken and his family enjoy the vibrancy of city living and take advantage of all that Chicago offers-from cultural events and great restaurants to summer street festivals, running Chicago Marathons and biking along the beautiful lakefront. After living in several neighborhoods in Chicago, Ken and his family currently reside in Wicker Park."
Congratulations, Ken Dooley, on another great year!
 Ken's recent listings & sales include: