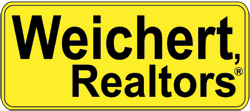 Offering agents a fun and cooperative yet professional environment is always a strong selling point for an office. Luckily, Weichert, Realtors Frankel & Giles knows that is the key for happy agents and a productive environment.
"Our office is built for agents who are professional, business minded, goal-oriented, witty, energetic and fun," says Managing Broker Christopher Krohe. "We believe in being efficient, working hard for our clients and (focusing) on the tasks that lead to results."
Frankel & Giles drives results through its innovative use of marketing. Building upon Weichert, Realtor's preeminent lead generation software, Frankel & Giles provides its agents with a customizable, systematic marketing plan that incorporates professional photography, a virtual tour, a website for the property, QR codes, a YouTube video channel, eBlast campaigns and a myriad of other invaluable marketing tools – which go into effect the moment the listing is received at no cost to the agent.
Since its founding, Frankel & Giles has sold more than 2,000 condominium units in Chicago's South Loop. Krohe credits his success to creating solutions, rather than problems, for that success.
"Staying on the solution side of the problem will offer you more opportunities and keep you moving forward," Krohe says. "Moving forward is essential to finding success!"
Krohe also preaches consistency in values, regardless of what hip technologies or products are sweeping the industry. Though he and the agents at Frankel & Giles certainly use the newest of technologies in their business, Krohe is a stickler for a core set of unchanging principles.
"While I appreciate, utilize, and value (technology), my business is built on unchanging principles," Krohe says. "(They are): bring integrity to everything, everyday; maintain professional standards with clients & colleagues; create added value through my services; (provide) personal service through communication and detail; (and) build relationships for life."
Though the office is built upon the protocol traits of professionalism and goal orientation, agents should be prepared to move beyond their standard confines and grow as professionals.
"If you are afraid of calling yourself a sales person or stepping outside your comfort zone, we probably aren't for you," Krohe says. "If you are interested in learning how to build a business – not just work a job – and have an exciting adventure along the way, you are the agent we are looking for."
Years as managing broker: Five
Years in real estate: 16
Number of full-time agents: 28
Awards and honors: City of Chicago Builder of the Year, 2000