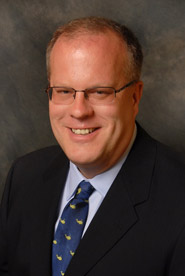 SUBURB CATEGORY
John Spillane
RE/MAX in the Village
John Spillane became interested in real estate at a very early age, but not through buying or selling properties; Spillane was instead introduced to housing through remodeling, as he would often assist his grandfather with carpentry projects at his retirement home in Missouri. By repairing properties – and transforming them into "cool" homes – Spillane realized early on the value of real estate.
While studying management at the University of Illinois, Spillane continued to operate as a carpenter, working for a small remodeling company and then, after graduation, in rehabbing houses with his brother. As homes became more and more of a focus in his life, Spillane saw real estate as a natural progression in his professional life. In 1999, he became a Realtor at his brother's Oak Park brokerage, Spillane Realty, and has stuck with the profession since.
In 2007, he became a Realtor for RE/MAX in the Village in Oak Park, where he still works. In addition, he has served on his real estate association's board as both a director and officer.
"I think that I won this award because I feel that every client needs to be treated as if they are a multi-million dollar client, and I give them the best service possible. This is important in every business, especially the real estate business, as the vast majority of my business comes from referrals and from past clients. When you give your clients top-notch service, they are extremely appreciative, and it makes for a great working relationship; they see my professionalism and my willingness to go that extra mile to get them the best deal out there. I am a full-time Realtor and I think that shows with my knowledge of the negotiation, paperwork, and most importantly, the people process. Great service equals repeat business and referrals!"
RUNNERS-UP:
Michael Thomas, @properties; Judy Glockler, Coldwell Banker