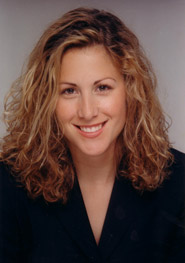 CITY CATEGORY
Emily Sachs Wong
Koenig & Strey
Emily Sachs Wong joined Koenig & Strey in 1998, and quickly established herself among the city's luxury real estate professionals. She became a member of Koenig & Strey's President's Club in just two years, and is consistently one of the top 25 agents in the entire Chicago region; in fact, Wong held the number one spot in sales volume among Koenig & Strey's 1,200 agents in 2002, 2003, 2005 and 2007, and she now operates as one of the most sought-after advisers in the high-end real estate market.
Wong specializes in the sale of new and existing homes in noted luxury neighborhoods, such as Lincoln Park, Gold Coast, River North, Lakeview, Bucktown and Wicker Park. Her business, driven in equal parts by communication, work ethic and empathy, is based almost entirely on referrals and repeat clients – but with an emphasis on fairness. After all, Wong is involved with the Grievance Committee for the Chicago Association of Realtors.
In addition to her real estate practice, Wong is also committed to her community. She supports a number of charities and civic organizations, including Housing Opportunity and Maintenance for the Elderly (where she served on the board for four years), Metropolitan Family Services, Lincoln Park Zoo and Family Resource Center.
"Wow! I am so humbled and flattered to even be considered for MVP in the city of Chicago. I must say that this was my most challenging year yet. From helping with the emotional hardships of the sellers, to working through the difficulty with appraisals, to not knowing where the market is heading, we all have been challenged to the maximum degree. I love selling real estate in Chicago. To be able to actually be a part of this business on a daily basis is thrilling for me. It is a rare day that I tire of the business, and I feel thankful that I work with something that I feel so passionate about. I appreciate anyone and everyone who thought that I might be an appropriate candidate for this award."
RUNNERS-UP:
Millie Rosenbloom, Baird & Warner; Joe Zimmerman/Mary Haight, My Kinda Town Realty within @properties