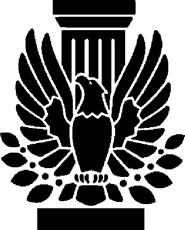 By Lauren Finkler
Agents are surrounded by different architecture styles every day. Whether agents are showing brand new condominiums of Chicago, mansions in Barrington, or a historic bungalow in Berwyn, buyers and agents have their preferences. An agent's duty is to make sure buyers are happy, and a working knowledge of architecture can play a key role.
"We provide an avenue for architects to stay connected to the industry, even when the industry is not connected to architecture, like now," said AIA Chicago's Executive Vice President, Zurich Esposito.
Real estate professionals can benefit from a membership, assisting them in serving clients by staying up-to-date on what's happening in architecture, and also providing a network of architecture contacts at their convenience. "The real estate industry is certainly allied, working side by side with the architecture industry. We provide connections," Esposito said.
The criteria for being an AIA member is to simply have a connection to the architecture industry; this includes architecture students, graphic designers, interior designers, manufacturers, software specialists, construction workers and agents, and even marketing representatives who frequently interact with architects.
Non-members can attend AIA Chicago's workshops, typically for a fee, or they can join the thousands of members who have a leg up on the who's, what's and where's of architecture for $225 a year as a professional affiliate member, or a group of three (referred to as affiliate firm) could join the chapter for $500. The costs vary for those who work as architects depending on their specific license, and students in architecture programs can join for $20.
AIA Chicago bridges the gap between the architecture world and the real estate world with its programs, such as "Working with an Architect." This program allows insight from residential architecture specialists, offering advice on "choosing an architect, navigating zoning and permit regulations, and avoiding costly surprises," as well as other important considerations for renovating or remodeling any home.
Although aspiring architects are important to the group, practicing architects with memberships receive continuing education and award opportunities as well. The four award categories for established architects are distinguished building, divine detail, interior architecture and un-built design. All submitted architecture is required to have some connection to the Windy City – only buildings or homes designed by a Chicago architect or Chicago-area buildings and homes are valid submissions. This means award submissions can still – and have – come from all over, from Germany to Dubai to the heart of Chicago.
Chicago, being a city known for its architecture, never disappoints the judges; Esposito says they are always thrilled and often challenged to pick a winner due to all the awe-inspiring submissions the jurors are presented with. A Perkins+Will building, 235 W. Van Buren (left), won the distinguished building award in 2010.
"We invite distinguished architects from around the country to serve as jurors," said Esposito, adding that the chairman and co-chairman of awards select different jurors each year, and there is a strict selection process which ensures that jurors have no conflicts of interest, such as ties to a firm who submitted a project for the award that they are judging.
"We all spend so much time in architecture and we should really understand the world around us. Good design makes for better lives," said Esposito. "By understanding architecture and design, it allows for us to make better choices for ourselves and it adds to the quality of life. It's important to consider how it looks, how it functions and how you function within it."