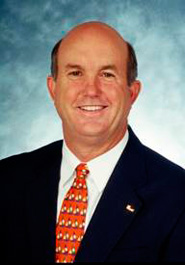 By George Hedley
Customers have stopped buying, companies are closing, banks have stopped lending, consumer confidence is falling and the list goes on. As a business owner, manager or leader your choice is simple: do what you know you need to do and do it fast.
Most people are afraid to make tough decisions, try new ideas or do business differently, so they continue to hope their outdated business strategies will keep working as they tread water or sink slowly. Even if survival is your goal, past methods won't work. Running your company the same way you always have will result in failure. What difficult choices do you need to make right now to grow your business and make a profit?
You must do these eight things right now:
1. Set goals to grow and make a profit now! Start focusing on sales, customers, clients and making money. Write down your annual targets for revenue, direct costs, overhead expenses and net profit for the next three years. This will get you aligned in a positive direction so you can decide what steps you'll need to take to achieve your profit goals.
2. Cut your fixed cost of doing business now! Determine what your business really needs to prosper in tougher times. Decide how much overhead you can cut, so you can make a profit with reduced revenue. Eliminate all unnecessary expenditures by selling or eliminating any underutilized equipment or assets.
3. Preserve cash now! In times like these, cash is king. Delay any major purchases. If you really need something, lease it on an "as needed" basis.
4. Go visit your best clients now! Make a list of your top 10, 20 or 50 repeat clients, or those who have sent you the most referrals. Go see them and ask about their needs, problems and plans. Make sure if a move is in their future that you are the one they will call.
5. Seek new clients and markets now! Continuing to sell homes to the same customers just isn't enough. If your current marketing strategy isn't working, then make a change. Try attending as many events as possible and network your way to a new client. Find new underserved locations or forgotten customers waiting for what you have to offer.
6. Get in the opportunity business now! Why do you continue to only offer what you've always provided? There are a plethora of niches sprouting up in the real estate industry, why not see if one of them is your direct access to success?
7. Increase sales and marketing now! Now, more than ever, you must make marketing and sales your top priority. Advertise or mail to your target list monthly. Send thank-you cards and handwritten notes to every client to let them know you appreciate their business and want to do more. Upgrade your image, presentation, stationary, uniforms, facility, signs, storefront and Web site.
8. Increase spending on technology now! Can you improve or become more efficient by implementing cutting-edge technology? Make it your goal to eliminate paper, and never stop upgrading your technology.
You can continue to do business the same way and hope it gets better, or you can start looking for new ways to build your business and client base. The only way to succeed in tough times is to make tough decisions, face reality and change the way you do business. Don't wait until it's too late!
George Hedley, a best-selling author and professional speaker, helps entrepreneurs and business owners build excellent companies. He is the author of "Get Your Business To Work!" For more information, visit his web site at hardhatpresentations.com, e-mail gh@hardhatpresentations.com or call 800.851.8553.
Copyright 2009 Agent Publishing LLC