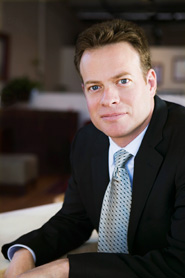 By Yuval Degani
In building a brokerage and a brand, you're faced with a variety of decisions including one that may seem simple: how big to grow your company. Is it better to stick to the close-knit crew of a boutique brokerage or recruit as many people as possible for a big bottom line? If you're thinking about starting your own brokerage, this is an important question to ask yourself.
When my partner Avi Ron and I founded Dream Town in 1998, we were small – just two desks pushed together, a phone and a cappuccino machine. We soon realized our business model was viable, and with that came growth opportunity. Then came the inevitable question: How big do we go? We found a middle path, and this is our story.
Newly licensed, I had never worked in a brokerage before. My background was in marketing and Avi was skilled in residential construction. We had to figure things out as we went along. With no preconceived notions of how a firm should run, we weren't bound by conventional methods. Instead, we forged our own path. We attribute our success largely to our agents, who, with their input and enthusiasm, worked hard to help us perfect our technology platform, push the envelope and grow. There's an excitement in coming to work every day knowing you're part of something innovative and dynamic and you look forward to seeing the people you work with. It's that family feel of a small brokerage we never wanted to lose, even as the company expanded.
We knew that our company had to grow to establish the financial footing needed for sustaining the level of technology and services we wanted to offer our agents. From the start it's a good idea to know how many agents you will need approximately to make your dream a success. In our business model, we decided we'd like to take care of everything so agents can concentrate on closing deals and being available for clients. We do it all, from lead generation to marketing to client retention, and agents do nothing but sales.
To provide the services of a bigger brokerage and maintain the intimacy of a boutique office, we had to identify our ideal company size. When you're getting started, this is an important number to have established before you even begin. We wanted enough agents for full market coverage and horsepower to drive forward, but small enough that everyone knows each other and feels at home. We're there for every agent who wants to talk. My door is always open and cell phone always on. Monday morning or Saturday night, I take every call. From new agents who need reassurance in completing their first contract, to seasoned agents who want to talk strategy. If you'd like to start your own agency, then you should be ready to give up your free time as well in order to contribute to the success of your company.
As a midsize real estate company, we share the benefits of both corporate firms and boutique brokerages. We have the financial capability to execute large-scale initiatives and establish systems that larger organizations enjoy, but we also have the freedom to implement fresh ideas fast and navigate like a speedboat. Our size allows us to uphold the character of Dream Town and have control over our brand.
Our duty to provide agents with business is at the core of our company design. We guarantee agents at least 30 – 50 percent business from the house and we never hire more agents than we can provide for. This is especially crucial in today's challenging and competitive environment. We believe that it is important to make your agents feel that their company supports them, no matter what, and is equipped to supply them with new business and the support necessary to close deals.
Support is not only about making deals happen. Education and personal wellness are critical, yet often overlooked components. To do this, we developed a curriculum of classes and coaching series, taught in-house by our staff of industry veterans. Free CE, company-wide workshops and seminars are regularly on the agenda, as are on-site meditation, yoga and massage sessions (at our office spa). You must realize agents are busy people, so relieving stress and providing an encouraging working environment is essential to an agency's success.
For Dream Town, our office culture grew from the core value of providing the best possible service and always putting the customer first. Each smaller firm has the chance to create this type of environment, and it is a great way to bring agents on board. We aimed to never lose that family feel and it has turned into something that draws customers to us. Everyone just wants to be taken care of, and that's exactly what you should aim for.
Yuval Degani is president and co-founder of Dream Town Realty, established in 1998. To contact Degani, call him at 312.698.8555 or e-mail [email protected]. www.DreamTown.com