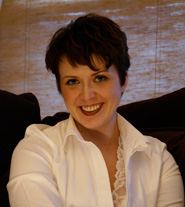 By Bevin Lynch
Probably the No. 1 thing I hear from my real estate agents and mortgage brokers is that they would love to grow their entire business based on referrals. A referral from a friend or past client comes with the stamp of trust and approval that immediately gives your new client that sense of security in your level of expertise and professionalism, but how do you shift your business from the occasional referral to a steady stream?
The best way to build a referral-based business is to keep in front of people without being completely intrusive. You can do this systematically by following a "4 x 12" system of contact. This refers to four personal contacts and 12 non-personal contacts. The easiest way to execute your 12 non-personal contacts is through an e-mail newsletter. While you could e-mail everyone in your contact list each month, why not send out one newsletter that gives insightful, pertinent and interesting information, and connect with everyone in your contact base in one e-mail? There are even companies that will write your e-newsletters for you!
Once you have your 12 e-mail contacts scheduled, you want to schedule your four personal contacts. A personal contact is done ideally face-to-face, but at the very least over the phone. There is a different energy that we give in-person, over the phone and through e-mail. If you doubt this, think about the last time you had a conversation with your best friend or spouse over e-mail that was misconstrued but quickly cleared up with a phone call or time in person. It is important to remind your potential clients of your personal energy at least four times each year. That personal energy is, after all, the reason people hire you over another agent. If you were to call two people every day, four times a year, you will easily contact 120 potential referral sources. If even 10 percent of these people give you a referral, you will have 12 clients. Double the number of calls, and you will double the potential referrals.
The trick to making these calls fun and less stressful is to start the call with something other than real estate. Remind them you are more than just a real estate agent — you are a multi-faceted person with interests, friends, family and skills. You don't need to ignore those additional aspects of yourself every time you shift into "real estate agent extraordinaire" mode. When you make your calls, have a reason to call them. This can be the same reason for each, (a 4th of July BBQ, the start of fall, a sporting event) or a conversation starter specific to each person. In the course of the conversation, if you are asking questions and curious about what is going on in their world, by human nature, they will ask you how things are going for you. At that point you can share a success story or quick fact, letting them know that you are still active in real estate and always ready to be of service to them or any of their friends that may need you. And, if they do mention real estate, don't be afraid to ask for the business.
There is another reason for starting the conversation with something besides just real estate, you want these contacts to continue to answer your calls. One of my very best friends is an interior designer. If every time she called me she asked me whether or not I needed her to design another room in my house, I would honestly stop answering the phone; however, she doesn't do that. We connect several times a month for many different reasons, and whenever I think of anything design related, she is the first person that I call, even though I know several interior designers.
In Reference to Your Referral Sources
Once you get a referral from someone, you should thank them early and often. The reason we give referrals is to change people's lives. I know that may sound a bit dramatic, but after some thought it rings true. When I tell someone about a great agent, I want to make their life easier in their search, plus help them find the home of their dreams. When your friends or past clients give you a referral, they are putting their trust in you to make the home-buying or selling process easy and less stressful for their friends.
The worst thing that you can do with a referral is not let your source know how it is going. I should never have to ask how things are going once I pass along a referral. It is up to the agent to whom I have a referred a client to keep me in the loop. This doesn't have to be done constantly, but sending a quick e-mail every once in awhile saying, "just to let you know, I went out looking at condos with Brian today and we are getting close to finding one. Thanks again for referring me to him and always thinking of me!" Not only does this let me know that everything is moving along smoothly, it reminds me to send you more and more referrals.
If a referral falls through, you still should let the person know who sent you the potential client. Send a quick note saying, "It doesn't look like Brian is going to be buying this year but I appreciate you introducing us. Thanks for always thinking of me!" Again, this lets them know what is going on and reminds them that you are always ready and willing to accept business that they can send your way.
Making Your Life Even Easier
Sending each of your top referral sources or past clients a thank you gift makes sending you referrals even easier. There are great systems out there, such as the Passport Dining Card (passportunlimited.com), to help you leverage your client base and create more referrals. The Passport system allows you to gift a meaningful item to your referral source, as they get to go out to dinner as often as they'd like and the second entrée is compliments of you.
Secondly, the membership card they receive from Passport is branded with your contact information. Your clients become a walking billboard for you and they never have to search for your contact info. The program also makes those frequent touches easy, even taking care of the 12 non-personal contacts. When you gift a Passport Card to a client or referral source, they receive Passport's monthly e-newsletter, which is full of restaurant information. You can also upload your contact information, photo and Web site URL to appear in the newsletters that are sent to your clients by Passport each month.
Finally, the card creates a nice "non real estate" conversation starter. Everyone loves to dine out and since there are new restaurants added to the Passport program frequently, you can call to let them know about a new restaurant in their area, or recommend a place they might like.
I challenge you to identify your top 50 referral sources (or potential referral sources) and put a system like this into place. Send each referral source a thank you gift and follow up after 30 days and then every three months after that with a phone call (this is key!). If you don't get at least two referrals, you are targeting the wrong 50 people.
Bevin Lynch is a Chicago-based Business and Life coach who works with real estate agents, small business owners, entrepreneurs and individuals throughout the country to reach their goals and increase their overall productivity and success. Lynch has been an agent in the Chicago market since 2006, in both residential sales and leasing. Find out more about her coaching at BevinLynch.com.