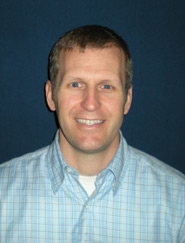 By Chris Naatz
Thriving neighborhoods typically pump life into a city. New construction further fuels the vibrancy of a community by adding residents, increasing the tax base and stimulating the local economy by providing customers for local businesses and creating jobs. With this in mind, Pulte Homes pinpointed Arlington Heights for the location of their new community, Arlington Crossings.
What was previously an unfinished construction site littered with building debris will soon be transformed into a charming rowhome community situated just east of the redeveloped downtown area. The village aims to blend the old with the new to create a unique quality of life for its 77,000 residents.
When building a new community, a lot of thought goes into finding the perfect site that will attract buyers. Before the market started to slow down, many decided to build new communities on the outskirts of the suburbs, but quickly discovered that in this day and age many want to be closer to the action. With this in mind, Pulte Homes saw a great opportunity to build in Arlington Heights.
"What makes Arlington Heights so appealing is its suburban lifestyle with an urban feel," says Steve Atchison, president of PulteGroup's Illinois division. "Founded in the mid-1800s, this is a community rich in history and bursting with activity and plenty to discover and do today."
Arlington Crossings is located within walking distance from the Arlington Heights downtown, which Pulte Homes saw as a great opportunity to provide residents with a variety of shopping, dining and entertainment venues.
The 12th largest municipality in Illinois, Arlington Heights also is home to award-winning schools, a public library and breathtaking park district, as well as the acclaimed Northwest Community Hospital. Arlington Crossings is also strategically located across from Windsor Elementary School, Recreation Park and Marino's Fresh Market, a brand new 68,000-square-foot upscale grocery store. Notable nearby entertainment venues include Arlington Park horse racing facility, the Metropolis Performing Arts Centre and Arlington theatres.
The location was also ideal because Arlington Heights provides easy access to major thoroughfares, including Route 53 and Interstate 90, allowing for convenient travel to Chicago's many wonders, nearby suburbs and airports. The location where Arlington Crossings will be built is even more appealing due to its close proximity to the Metra station. Just a 10-minute walk away, the Arlington Heights Metra station is the busiest commuter stop on the Northwest rail line and hub of this suburban community.
After pinpointing the right location for the new community, Pulte Homes carefully considered what type of development would fit nicely into the Arlington Heights setting. The preliminary plans are for a total of 66 row houses to be built on 5.4 acres of the site. The rowhomes will have brand new features, but will be designed to appear as if they belong in Arlington Heights and have been there for years. Arlington Crossings will feature two models and consist of 10 total buildings, and the development also includes parks and small commercial sites.
"We think Arlington Heights is one of the best kept secrets in Chicagoland and look forward to breaking ground on this community soon," says Atchison. "Staying true to the village's vision, Arlington Crossings is being built to provide homebuyers with a feeling for city life, but in one of the nicest, upscale communities in the area."
Chris Naatz is the midwest area marketing director for Pulte Group. Naatz has been in the new home industry for 18 years with sales and marketing experience that includes entry level, move-up, custom, active adult, attached and single-family homes. For more information about Arlington Crossings, visit pulte.com.