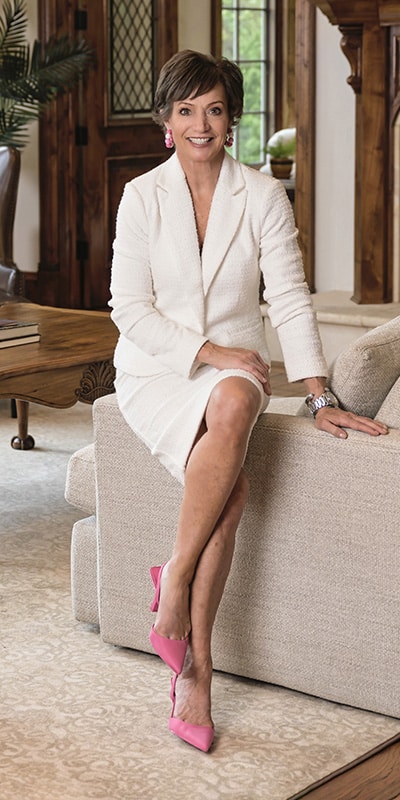 Whenever Tina Marie Mateja meets with a client for the first time, she begins by asking, "How can I help?" Empathizing with her clients and supporting them through stressful decisions, she says, is part of why she loves her job. "I have a strong desire to help people," she explains. "What better way than leading them through the largest or most-important purchase they will make? I love being a part of helping a family find a place to call home."
She is one of just 600 Illinois real estate professionals to hold a Seniors Real Estate Specialist designation, meaning she is specially qualified to work with senior citizens. "It allows me to help them with priorities that many first-time home buyers do not have to worry about," she says.
Mateja is a longtime resident of the western suburbs of Chicago. "I've lived here for thirty years, and I fell in love with the midwestern values and neighborhoods. I love sharing that with my clients," she says.
Mateja has been named a Five Star Professional eleven times and is in the top 1% of agents at Berkshire Hathaway HomeServices Chicago — success she attributes to her hard work and genuine care for clients. "Empathy is important in real estate," she says. "The decision to purchase a new home and move can be paralyzing for some people. Being able to counsel them through it is gratifying."
Mateja is also the proud host of the American Dream, a segment that airs on national television. She is the local Real Estate and Lifestyle expert in the Western Suburbs, a position which allows her to share her knowledge and expertise with the world and helps her show all that the neighborhoods she serves have to offer. In addition to this, she, along with a friend, recently took over leadership of the Downers Grove chapter of 100 Women Who Care, a group that supports local charities.