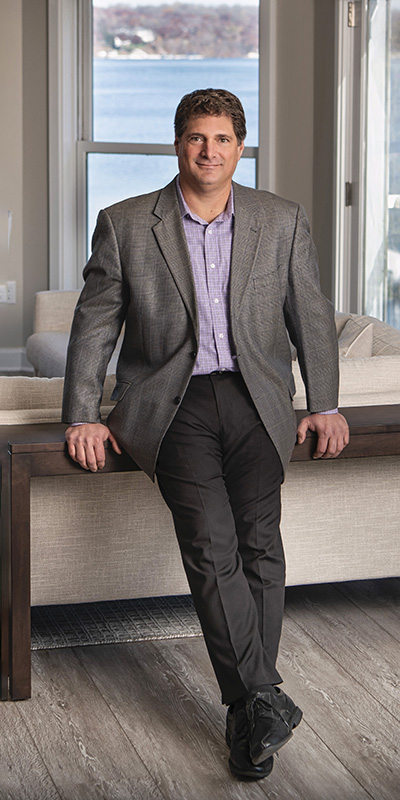 Returning to the lending industry following a five-year break to open a restaurant, Jay Lasch, home lending advisor at JP Morgan Chase Bank, has a 25-year history of success backing him up. Previously working in retail banking, Lasch returned to the industry with a focus on home lending. Additional private mortgage banking experience paired with credit training has given him previous lending authority and a detailed perspective on underwriting.
Touting an easygoing business style, Lasch likes to relate to buyers and borrowers on a personal level to help them achieve their goals. "I want to get to know the buyers through the process," he says. "It makes it as empathetical and as efficient as possible, and that ensures all desires are met."
Over a career of nearly three decades, Lasch says he's seen a lot. "Up-front honesty is both necessary and what helps me get ahead of the competition," he says. Additionally, Lasch delivers a full explanation of the process to set expectations, something he's known for. He takes this time so his clients can understand how to navigate the process effectively, and how to get the most for themselves.
While others push customers to an online lending process, Lasch still makes an effort to put a personal touch on his interactions with clients. "With me, you'll get the decades of experience face-to-face, and that helps with things getting done effectively," he says. Lasch is widely regarded as a personal and friendly lender, and he gathers most of his business through past client referrals.
Outside of the office, Lasch loves to play competitive volleyball and has been on a team for 20 years. He is a dedicated family man and has raised two daughters.