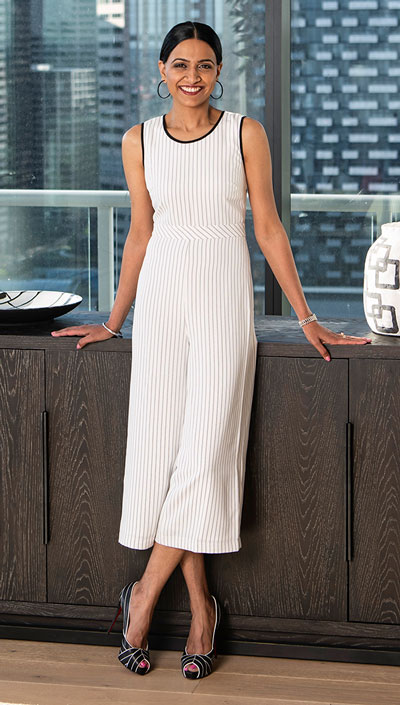 Real estate, like any career, can be a slow build — or, in some rare cases, an agent has a big win early on that positions them for incredible things. For Rupi Kaur, Realtor with Coldwell Banker Realty, this strong start came in the form of her very first sale, valued at over $5 million. "Being so new, this was a huge achievement and helped me earn the Coldwell International Sterling Society Award," Kaur says. Now nearly four years into her career, she has weathered plenty of challenges in a booming market and with COVID-19 considerations.
"Being flexible is key," Kaur muses. "Being able to meet with clients' last-minute request or changes, helping arrange showings, being quick and responsive — these have all helped me succeed." Kaur describes her style of doing business as friendly, fun and easy, as she maintains a laid-back, open-minded transparency that fills her clients with calm and confidence.
"I prepare my clients with a lot of information upfront. We are very clear on their expectations and needs, and I do not approach them as a 'salesperson'," Kaur explains of her approach. "Instead, I build that relationship with them to where they seek my services in the future and see me as a trustworthy resource." Even though she's been in the real estate industry for less time than other Realtors, Kaur finds her uniquely personal, friendly and supportive approach to be an instant value-add for her clients.
"I put myself in their shoes, provide them all the support and information they need, and help them ultimately make a better decision that is perfect for them," Kaur says. "I want clients to take their time, look at the details and know that I will never push them, and will always be honest and transparent with them."
Armed with core values that sell, Kaur hopes to climb exponentially in the years to come, with happy clients all around.