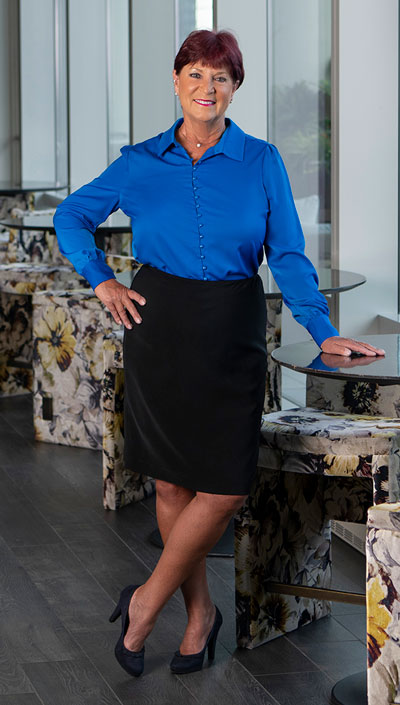 In the 1970s, Jude Marchetti, now a managing broker licensee with Berkshire Hathaway HomeServices Chicago, wanted to make an offer on a property, but her real estate agent didn't feel comfortable presenting the offer. So, she took matters into her own hands and reached out to the seller directly and closed the deal. From there, she was hooked on real estate. While times have certainly changed, Marchetti's interest in real estate has not.
Specializing in the western suburbs and Chicago itself, Marchetti has lived in both the city and the suburbs, with her past suburban clients spanning back 40 years. Now as a Chicago resident for the past 12, she has established herself across different areas of the city.
Marchetti has a strong foundation of customer service, which she credits to her past experience in public relations at a hospital. "I honestly believe that the involvement with people both inside and outside of the hospital helped establish a strong customer service understanding," she says.
Taking in her clients' needs is the foundation of Marchetti's client relations. "Listening with both ears and truly hearing what people are saying or asking is the most instrumental part of my success," she notes. Compassion is another hallmark of her business. "When you have compassion in what you do," she declares, "people can feel that emotion."
Marchetti was recognized by Who's Who of Professional Women, was a past president of the Illinois Certified Real Estate Brokerage Manager (CRB) chapter and received a Five Star Real Estate Agent award, among other professional accolades.
When Marchetti isn't helping clients, she supports organizations that benefit breast cancer and ovarian cancer research. She also loves to walk 5 miles a day, practice yoga, go to the movies, read books and visit flea markets.