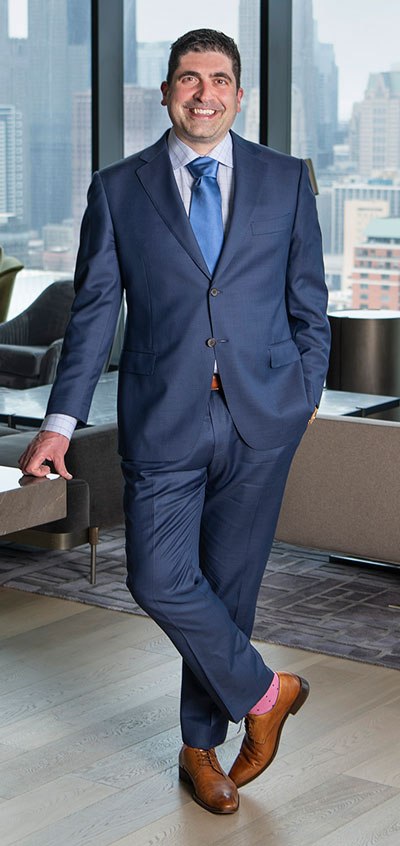 A former NBA agent, Joe Kotoch translates his skills as a savvy negotiator and fierce advocate to the real estate industry, serving clients with the same fervor that led to his success as a professional athlete representative. As the founder of the Joe Kotoch Group at Compass, he specializes in Chicago's residential and commercial markets, working with high-end and first-time buyers, as well as renters, sellers and investors, throughout the city. "Top agents in Chicago refer investment sales to me, because they know I'm an expert and will get them sold," he declares.
Beginning his career in 2013 as a leasing agent for Chicago Apartment Finders, Kotoch received a crash course in the business, quickly earning his real estate license and making the leap into sales with @properties. In 2018, he was named a top producer by the Chicago Association of Realtors and a Top 200 Realtor by Chicago Real Producers for closing over $20 million in commercial and residential sales. Thanks to his clients' support, Kotoch recently earned a spot among the Best of Zillow for outstanding customer service based on customer feedback. "Clients appreciate that my team and I are thorough, professional and efficient," he says.
This year, during the pandemic and lockdown, Kotoch grew his business by 75% through referrals, online leads, repeat clients and homebuying seminars. "The sky's the limit," he insists.
Kotoch is a proud husband to his wife, Katie and father of his daughter, Addie. He cites watching his daughter thrive while learning remotely among his proudest moments of 2020.