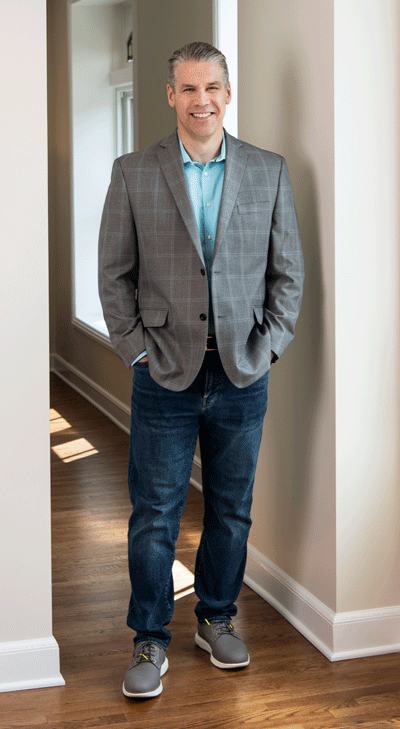 "Treat others as you want to be treated" is the golden rule that Craig Achtzehn lives by, not just in his mortgage business, but in everyday life, as well. As a vice president of residential lending at Draper and Kramer Mortgage Corp.'s downtown Chicago branch, Achtzehn joined the lending industry in January 2002 and has since created a name for himself. He is ranked among the top 1% of mortgage originators in America by Mortgage Executive magazine, is recognized as a top originator in the Scotsman Guide's national rankings and is a consistent member of the company's President's Club, a group reserved specifically for top producers.
Because buying a home is such a significant financial decision for many, Achtzehn goes out of his way to make the process fun and as stress-free as possible. "The homebuying and refinancing process can be very emotional for most people because this is their home," he says. "We aim to guide every homebuyer or homeowner through the process with the professional and friendly service they deserve." Achtzehn's approach to every loan includes as much communication and education as possible throughout the process so that his clients can be confident in making their own financial decisions.
Achtzehn's vast experience, access to a broad variety of mortgage programs and ability to work with a wide range of borrowers make him a go-to resource when his clients need any kind of home financing. As a West Point graduate and U.S. Army veteran, he is also passionate about helping fellow veterans access their VA home loan benefits.
Over the past year, Achtzehn's business has continued to grow as he increased his total licensed states to 17 and closed over $77 million in loan volume. His consistent, reliable home financing solutions have given him a client base that's predominantly from referrals, and he aims to continue to grow his business and create clients for life in the coming years.
When he's not closing loans, Achtzehn enjoys spending quality time with his wife and two daughters.