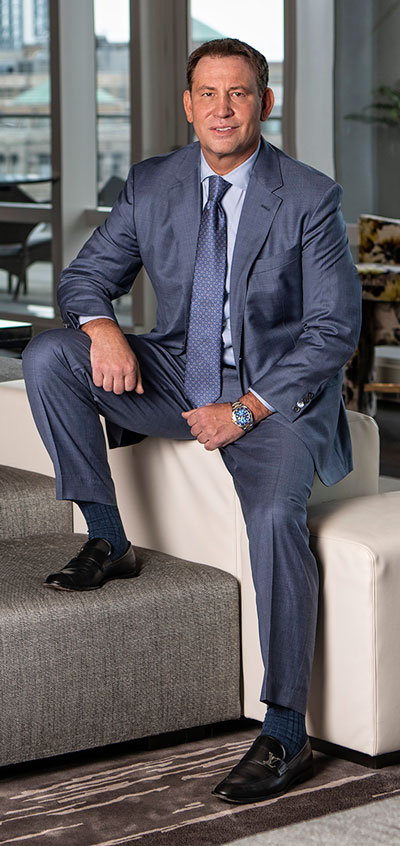 Lending is no longer a one-size-fits-all industry. That's why Brett Decker, president and CEO of American Financial Solutions Inc., applies a detailed, personal approach. He works with a variety of conventional, FHA, VA and 203k rehab loans to help his clients obtain the best possible financing for their unique situations.
Decker takes a consultative approach with clients that is strongly influenced by his years of education, experience and industry involvement. Born in Chicago and raised in the city and surrounding suburbs, he utilizes his academic studies in prelaw and psychology at the University of Illinois at Urbana-Champaign to help him make informed decisions on behalf of his clients. Now with more than 20 years of experience in the industry, Decker focuses on putting families into their dream homes and saving clients substantial amounts of money over the life of their loans.
As an industry advocate, Decker's dedication to clients extends far beyond the normal workday. He speaks to state and federal legislators about homeownership rights and is heavily involved with industry-changing laws. He has served on the National Association of Realtors' Conventional Financing and Policy Committee and has also been Illinois Realtors' legislative contact for two state senators.
Decker's deep roots in the Chicago real estate community extend to his involvement with the Chicago Association of Realtors, Illinois Realtors, Women's Council of Realtors and the Greater Midwest Lenders Association. He served as the 2018 president of the Women's Council of Realtors – Illinois, 2016 president of the Women's Council of Realtors – Northwest, and treasurer for both the Illinois and the Chicago chapters of the Women's Council of Realtors.
Attributing his success to always putting clients' needs first, Decker helps customers understand the loan process in order to make informed decisions about what is best for them. His commitment to education, broad experience working with a variety of clients and dedication to the industry provide a breadth of expertise that allows Decker to tailor his approach to fit every client's needs.