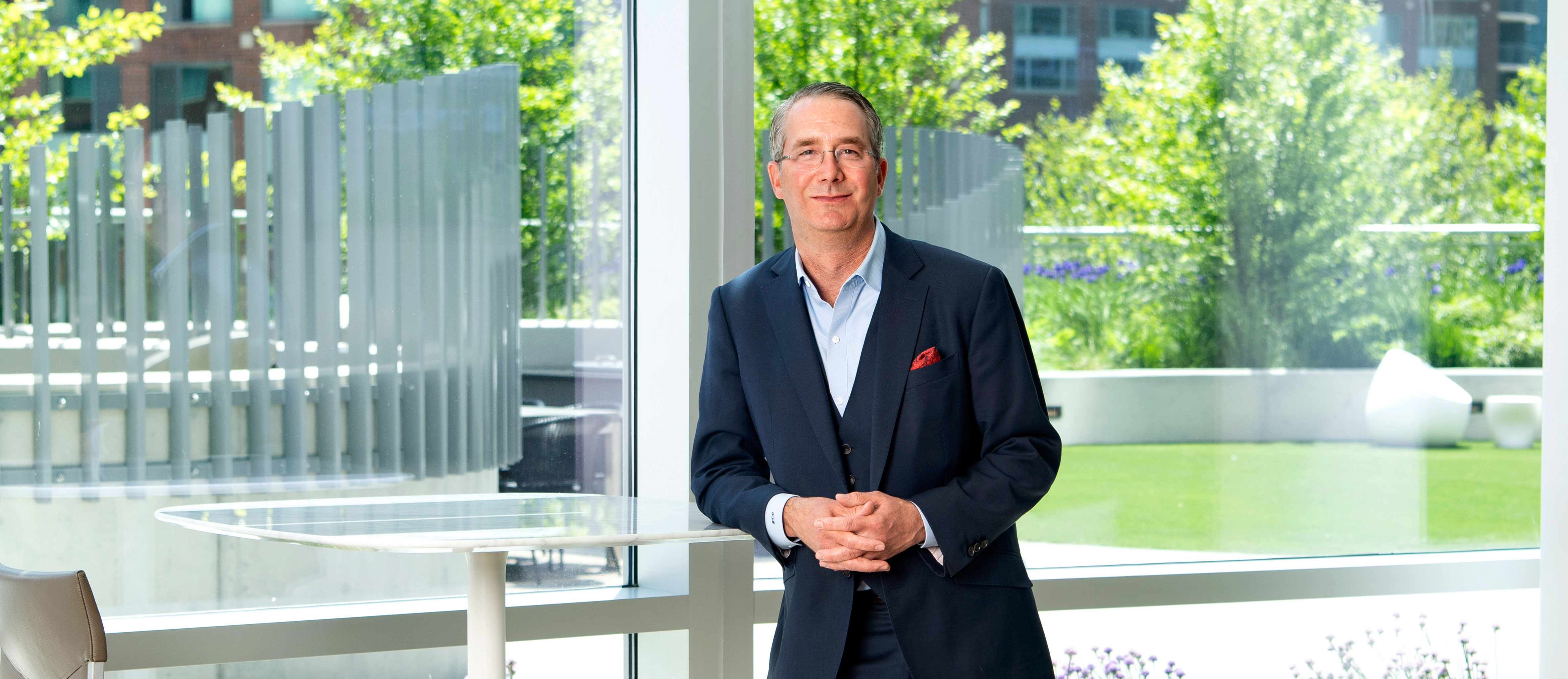 After 25 years in the mortgage lending business, Brian Dixon still wakes up every day with a passion to serve and advocate for his clients.
"I fell in love with the impact the profession makes on individuals, families and communities," says Dixon, senior mortgage banker with CIBC U.S.
Early in his career, Dixon became actively involved in industry trade organizations and took on leadership roles that became instrumental to his success. "I am extremely thankful that I had mentors inside and outside of the profession," he says. "I cannot emphasize enough and always recommend the attitude of active learning to anyone seeking to elevate his or her business to the next level."
Dixon's guiding philosophy is to make a significant, positive impact on the people around him: clients, partners, family and friends. Every day, his goal is to provide extraordinary experiences that empower clients to make intelligent choices, particularly for move-up buyers, executives, owners of closely held family businesses and entrepreneurs. "My expertise is effectively listening to the needs and goals of clients who have complex balance sheets: executives, business owners and entrepreneurs who normally utilize jumbo financing options. "These folks have unique needs and demands, and they appreciate effective communication, transparency and access to comprehensive products."
As a recipient of numerous top producer and client experience awards from his employer over the years, he is still proud of receiving the 2008 Mortgage Banker of the Year award from the Illinois Association of Mortgage Professionals.
Effective listening and thoughtful questioning are keys to Dixon's consultative approach. "I have been fortunate to be a part of thousands of deals and originated billions of dollars in production as an originator, owner, manager and mentor in this profession for 25 years," he says. "It has allowed me to develop a consistent and effective approach to providing an awe-inspiring client experience."
Dixon is a supporter of the Union League Club of Chicago and its foundations, and he is also involved with the City Club of Chicago and the Old St. Mary community in the South Loop. A husband and dad, his family inspires him to be the best he can be every day.