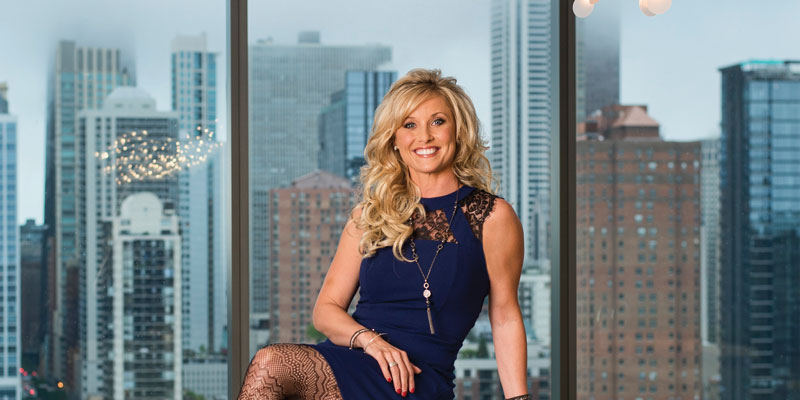 Tricia Brouwers
AVP Business Development Manager
Wintrust Mortgage
Tricia Brouwers dedicates her personal and professional life to helping others. "Helping other people everywhere" is a motto that she says she lives her life by. With 27 years of experience, Brouwers, the AVP business development manager at Wintrust Mortgage, is a veteran in mortgages, sales and management. Her years of experience and success resulted in her being named the 2016 Sales Manager of the Year at Wintrust. "I approach my personal and professional life the same way," she says. "There are no problems, only situations, and I love to solve for them."
Brouwers serves markets throughout Chicagoland. She specializes in providing financing to clients ranging from first-time homebuyers to luxury buyers. "I am an advocate for my clients and their families," she says, "providing solutions for their needs and providing a home, haven, safety and future." Real estate was Brouwers first career, and in addition to her tenure in the industry, she has also been a longtime advocate for autism. She once served as chairman of the board for Autism Speaks in Chicago and is currently serving as an advisory board member. Autism is close to her heart since her son is impacted. Her and her husband, Jon, have been involved with Autism Speaks since its inception in 2005.
Additionally, Brouwers is the founder of HOPE GROVE, which is a private apple orchard she created as a vocational solution for her adult son with autism. Her hope is to expand the orchard to other people impacted by autism and to provide a sense of purpose and community to them. Her daughter, Lauren, is currently in graduate school to become a board-certified behavior analyst so she can carry the family's legacy of providing solutions to families impacted by autism.
Brouwers is also a national speaker and certified trainer for the best-selling book, The One Thing, by Gary Keller and Jay Papasan. The book was written by real estate entrepreneurs to help individuals focus on results in every area of their lives: work, personal, family and spiritual. Through her commitments, Brouwers continues to live out her passion to positively impact the lives of others personally and professionally.