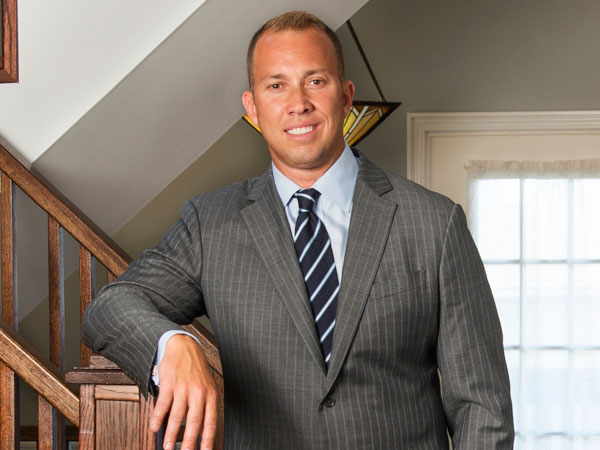 Leo Neidetcher
Wintrust Mortgage
A far as lenders go, Leo Neidetcher is a standout. In 2013, he was selected as Wintrust Mortgage's "Recruit of the Year," and in 2010, his previous company selected him "Loan Officer of the Year." Leo has been a regular President's Circle member for 10 years, which not only illustrates his consistency as a professional, but also his ability to operate in varied settings, as his membership spans three major lenders ending at Wintrust Mortgage, where he currently works as a senior mortgage consultant.
A farm town kid who grew up amidst corn and more corn, Leo's exodus to the big city was a decision made after much thought and four years at Southern Illinois University. He studied business and corporate communications, which prepared him well for his first job out of college as an information technology consultant. Leo's stint in tech taught him invaluable lessons on the importance of infusing technology in business operations, but it wasn't until he made the jump to mortgages with Chicago Bancorp that he really began to understand the business. "The first job with Chicago Bancorp is where I really learned the ins and outs of the industry," he says.
Today, the once small-town-locked dreamer is a prominent member of one of the city's most prominent lenders, with additional industry credentials to boot, like membership in the Mortgage Banker Network. Leo's 14-year client base runs the lending gamut, but he maintains a relatively fixed focus on one-time close, construction to permanent lending, with further emphasis on larger condominium projects. "I have developed a strong understanding of large-project implantation and delivery," he says. "You can't advise the right products for certain construction clients unless you have that understanding." His knowledge has made him an invaluable resource for builders and new construction agents throughout the city.
In his rare off-the-clock moments, Leo spends time with family. He describes his daughter and two sons as his inspiration. He also enjoys giving back to the community through the JM Foundation, which lends support to families and children during the holiday season, and CAAEL (Chicago Area Alternative Education League), which serves tens of thousands at-risk boys and girls through sports leagues, social and academic clubs. He loves golf and all things Chicago sports.