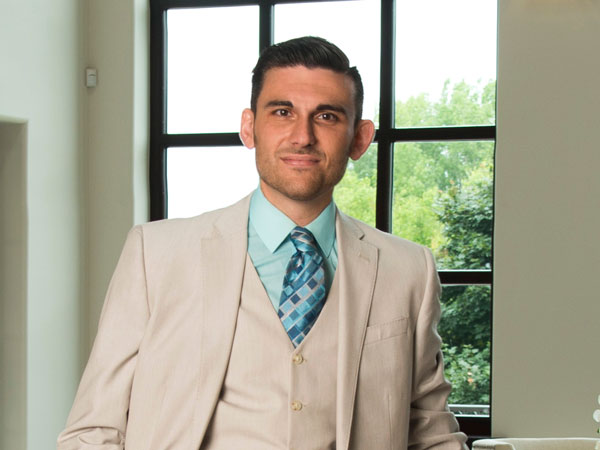 Greg Cirone
Managing Broker
Interdome Realty
Greg Cirone credits his Italian heritage for his outgoing personality and ability to easily connect with people. "I'm so proud to be Italian. I'm social and talk a lot – I grew up developing the main personality traits you need to be a successful agent!" His 13-year track record in real estate speaks to that success. Greg is a member of the Chicago Association of Realtors and the Main Street Organization of Realtors. CAR has recognized him among its Top 1 Percent Producers for the past three years, and he was the No. 1 Neighborhood Agent for both units and volume sold in the Dunning community in 2015. Greg's sales volume more than doubled last year, skyrocketing from $12 million to $25 million – an increase that elevated him to CAR's Silver Level for units sold. The support from the local community and his drive are the main factors in this success.
Greg's previous career in banking prepared him for the demands of real estate, honing his organizational and communication skills as well as his ability to build a client base. Today he helps first-time buyers, sellers looking to upgrade or downsize, and investors. "I serve a wide variety of clients because I've made it my business to be knowledgeable in all areas of the industry," he says. Greg adds that meeting new people and forming long-term relationships with them are the most rewarding aspects of his career in real estate. "I like to keep in touch with the people I've worked with. My clients become lifelong friends."
Greg takes pleasure in knowing his career allows him to genuinely help people, but also attributes his accomplishments to other professionals he works with, such as the network of lenders, attorneys and title experts he has built supportive relationships with. In addition, he thanks his wife, three daughters, and family for offering the support needed to make himself available whenever clients reach out to him. "It takes a village!" he jokes. "I'm so grateful to each of these people in my life because I wouldn't be able to do what I do if I didn't have them backing me 100 percent."
Greg's passion for his career stems from truly enjoying what he does. "I genuinely want to help people; it's such a wonderful feeling seeing the joy
on their face when they buy or sell a home," he says, pointing out that real estate affords him the opportunity to have a profound effect in others' lives. "Knowing someone else's happiness is the result of my hard work means more than words can express, and it's what keeps me going."
Thanks to Heidi Seagren for letting us use her beautiful listing for our photo shoots.