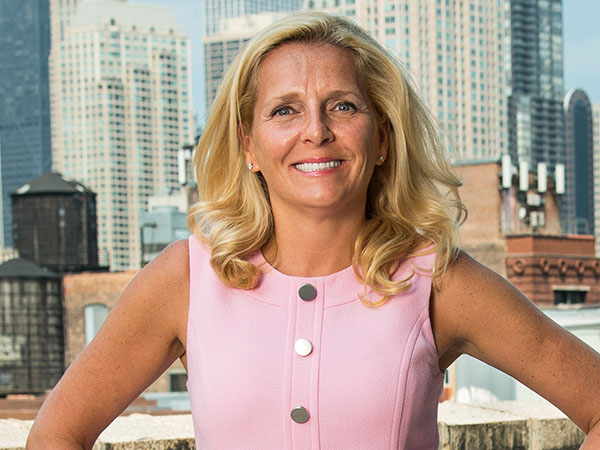 Jennifer Mills Klatt
Lead Broker, Home Discovery Team
Berkshire Hathaway HomeServices KoenigRubloff Realty Group
Jennifer Mills Klatt is the quintessential example of hard work paying off. The Elmhurst, Ill. native and current Lincoln Park resident has spent most of her life in Chicago so she is more than thrilled by the opportunity to help people successfully navigate the city's real estate market. Jennifer has closed thousands of transactions over her 26-year career, which thrives today as much as ever. Thanks to her deep knowledge of the industry, she confidently helps clients buy and sell properties ranging from luxury high-rise condominiums to multi-million dollar single family homes, as well as selling new construction projects and marketing high-end rentals.
Having launched her career as a leasing agent some 29 years ago, Mills Klatt decided to pursue her broker's license after learning more about the industry from fellow brokers. These experiences lead her to start her own brokerage firm, Home Discovery Team, more than a quarter-century ago. She has trained many of Chicago's finest agents and maintains a successful team with both long-term brokers who have become friends, and her own family. While she has witnessed market changes over the years, she nevertheless possesses an enduring exuberance for her profession. "I aim to ensure that my clients' transactions are as smooth as possible," she says.
Mills Klatt's track record exemplifies her passion as she and her team annually exceed $80 million in sales and has ranked among the top 1 percent of the Chicago Association of Realtors for the past decade. She opted to affiliate Home Discovery Team with Koenig & Strey – now Berkshire Hathaway Home Services KoenigRubloff Realty Group – in 2008 to expand her reach. Today, due to that affiliation, her footprint is global. "Working with Berkshire Hathaway maximizes our international exposure and offers access to advanced marketing and resources so that my team and I can continue to be leaders in Chicagoland real estate," says Mills Klatt.
Married and the mother of two young children, Mills Klatt is a career mom who effectively balances her time between work and her family. She points out that the majority of her clients are referrals, which attests to her sustained high approval rating. In fact, she jokingly calls her firm a type of "clean-up crew" that picks up where others have failed by creatively crafting marketing strategies for sellers who want to move their property. She inspires her team to strive for this kind of excellence by regularly sending motivational messages to them so that everyone knows they can and should help one another as much as possible. This is because, for her, people really do matter. Mills Klatt says, "I truly appreciate and care about my community and I want all of the relationships I build to benefit from my knowledge of the industry."