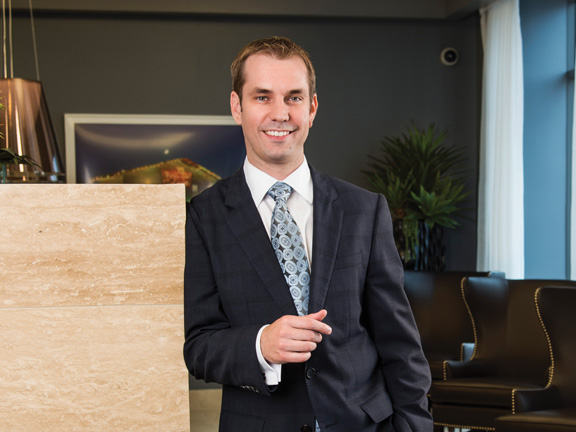 Nathan Amidon
Regional Vice President
New Home Star
New construction is a vital part of the U.S. economy, which is why Nathan Amidon feels such a strong sense of responsibility to do all that he can to increase builder market share relative to overall real estate transactions.
Amidon is the regional vice president of New Home Star, a new home sales and marketing firm working with builders of all shapes and sizes across North America. In 2011, Amidon left a management position with a national builder to help launch New Home Star and build one of the world's top sales teams, a move he knew was risky due to nationwide economic hardships.
"In order to grow in that climate, we created a unique platform for selling new homes and assembled some of the best new home sales and marketing minds in the industry," he says. "We've experienced 300 percent growth nationally year after year for the past several years, and in 2013, we worked with nearly 400 sales associates to manage 4,000 new home sales for over $400 million in closings."
Amidon is very intentional with his own study of sales, which has helped him break down the process into teachable lessons and quickly identify development opportunities for sales agents.
"My personal success has all stemmed from the fact that I had to work so hard to improve my skill set early on," he says. "It gave me a level of consciousness to the process that New Home Star has captured in our industry leading training, which allows me to teach it more effectively versus those who simply have 'the gift.'"
Amidon strives to maintain a fun working environment for his team while they handle nearly every aspect of real estate transactions with builders. He oversees the on-site agent/builder partnership so that it feels like a centralized team, which is then amplified by in-house technology connecting to more than 450 sales agents across the country for support. For Amidon, this level of service is what attracts and keeps clients.
"David Rice, New Home Star's president, has been my mentor since very early on in my 11-year career," Amidon says. "I learn something new from him every single day, but one thing he said to me years ago has stuck with me: 'Do the right things because they are right, not for any other reason. Integrity is the backbone to relationships worth having.'"