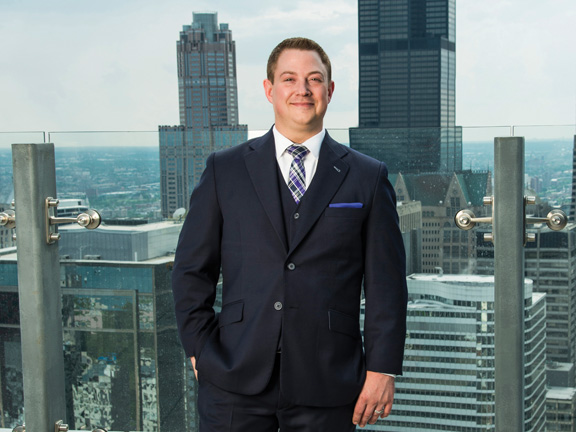 Dustin Schaff
Assistant Vice President of Mortgage Lending
Fifth Third Bank
For 11 years, Dustin Schaff has used his uncompromising work ethic, thirst for knowledge and expertise in all things credit-related to differentiate himself from competitors.
"I have a daily desire to learn more about the industry, which contributes greatly to the success I've had," he says.
"Realtors and past clients send me their referrals with trust not only because I have aggressive programs, but also because I have a creative edge to make the most challenging financing scenarios seem simple."
Aside from all things credit-related, the assistant vice president of mortgage lending specializes in the jumbo/luxury market as well as Fifth Third's Doctor Loan Program, which offers 100 percent financing for new and established doctors. Schaff also works frequently with first-time homebuyers and finds it rewarding to help them throughout the entire journey.
"The breakdown of the loan process is rather simple, and most people just want to know what to expect," he says. "I'm able to properly communicate the steps, which makes my clients feel at ease."
Schaff believes that it's not about one single loan or transaction, but about helping others achieve their goals and showing them care and attention. He hopes to teach that mentality and pass along his extensive knowledge to loan officers and homebuyers alike.
"Outside of sales growth, I would love to become a public speaker and coach the new generation of loan officers. My goal is to give more seminars to homebuyers and Realtors and educate them on the ever-changing lending environment."