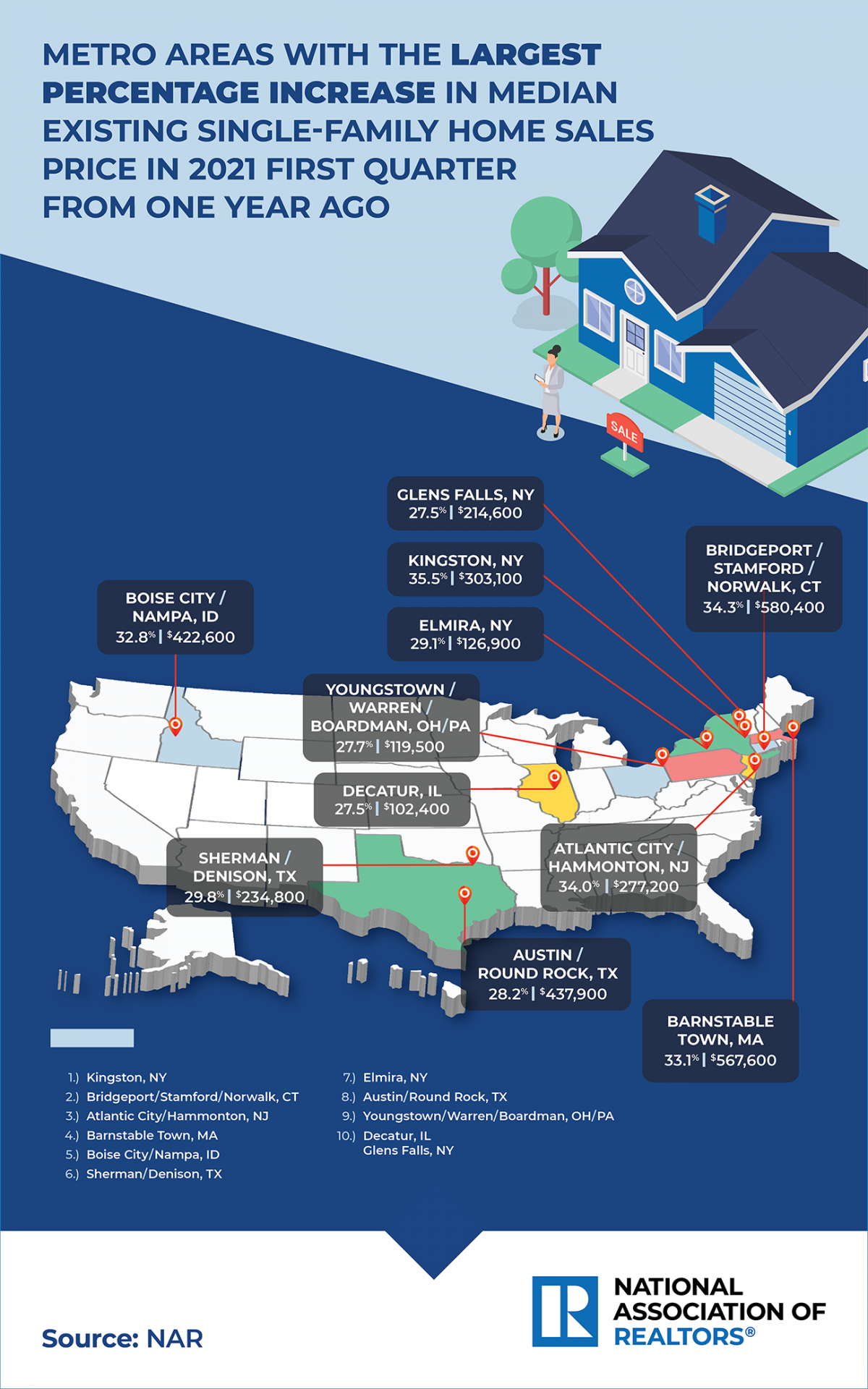 Practically every single one of the 183 metro areas tracked by the National Association of Realtors saw significant year-over-year increases in the price of homes during the first quarter, and a healthy majority of them — 89%, or 163 metros — registered double-digit growth.
In Chicago, the median sales price of a single-family home jumped 16% on a year-over-year basis to $303,500, the NAR said, citing its quarterly report.
Nationally, the median sales price was up 16.2% on a yearly basis to $319,200, a record high going back to 1989. All geographic regions recorded double-digit increases, led by the Northeast with a 22.1% increase, followed by the West with an 18.0% rise, the South with a 15.0% gain and the Midwest, up 14.4%.
The highest increase by a single market was Kingston, N.Y., which saw a 35.5% rise to $303,100.
"The record-high home prices are happening across nearly all markets, big and small, even in those metros that have long been considered off-the-radar in prior years for many home seekers," NAR chief economist Lawrence Yun said in a statement. "With low inventory already impacting the market, added skyrocketing costs have left many families facing the reality of being priced out entirely."