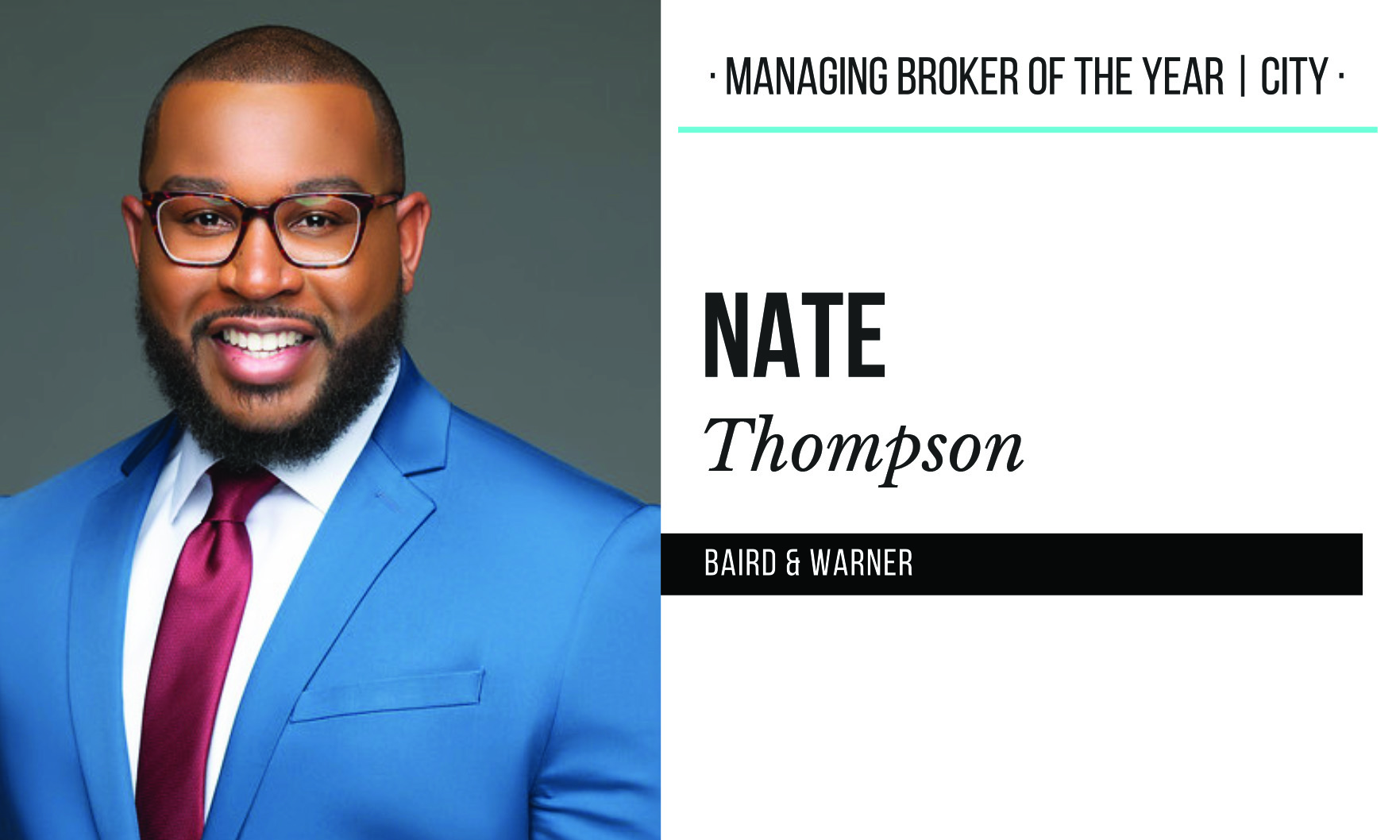 Nate Thompson resides as the designated managing broker for the Baird & Warner South Loop and Northwest Indiana office. He is responsible for hiring, coaching and training quality real estate agents and leading them toward success. For the past eight years Nate he has grown throughout the real estate industry from managing a team of eight, helping them triple sales from $10 million to over $30 million to now leading an office of over 100 agents. Nate has helped new and experienced Realtors enhance their day-to-day productivity and volume by training them on learning and knowing their market, Baird & Warner's technology, tools and resources.
Nate holds a bachelor's degree in business from Illinois State University and is a licensed real estate broker. He previously served as finance director for Safeway Construction Company, Inc. in Chicago and prior to real estate, studied television and radio broadcasting where he produced at a No. 1 radio station in Chicago and is now a former radio personality in the cities of Chicago, Mobile, Ala., and Buffalo, N.Y.
After leading the sales support team at Baird & Warner for three years, Nate is honored to now manage Baird & Warner's South Loop office. There's a lot of activity and opportunity for the agents in the South Loop, and he's worked hard every day pulling out the greatness in each individual he works with.
For fun, Nate loves to listen to music, travel, explore new restaurants and enjoy family-and-friends time!
"Winning is an honor, not a right. It's about appreciation and gratitude for what we do and how we do it on a daily basis. It's about putting people first and not ourselves, leading others to great successes and striving every day to do better, be better and consistently grow. That's the true WIN!"
Finalists: David Bracy (BHHS Chicago), Jim Miller (Jameson Sotheby's International Realty)