There are a lot of assumptions about how the market, your clients and the industry will react to the challenges created by the coronavirus pandemic, and what that will mean for real estate moving forward.
What's shaking out as important is an increased emphasis on being present. Here are three trends that proactive real estate pros can seize on in this moment in order to be ready for the market rebound.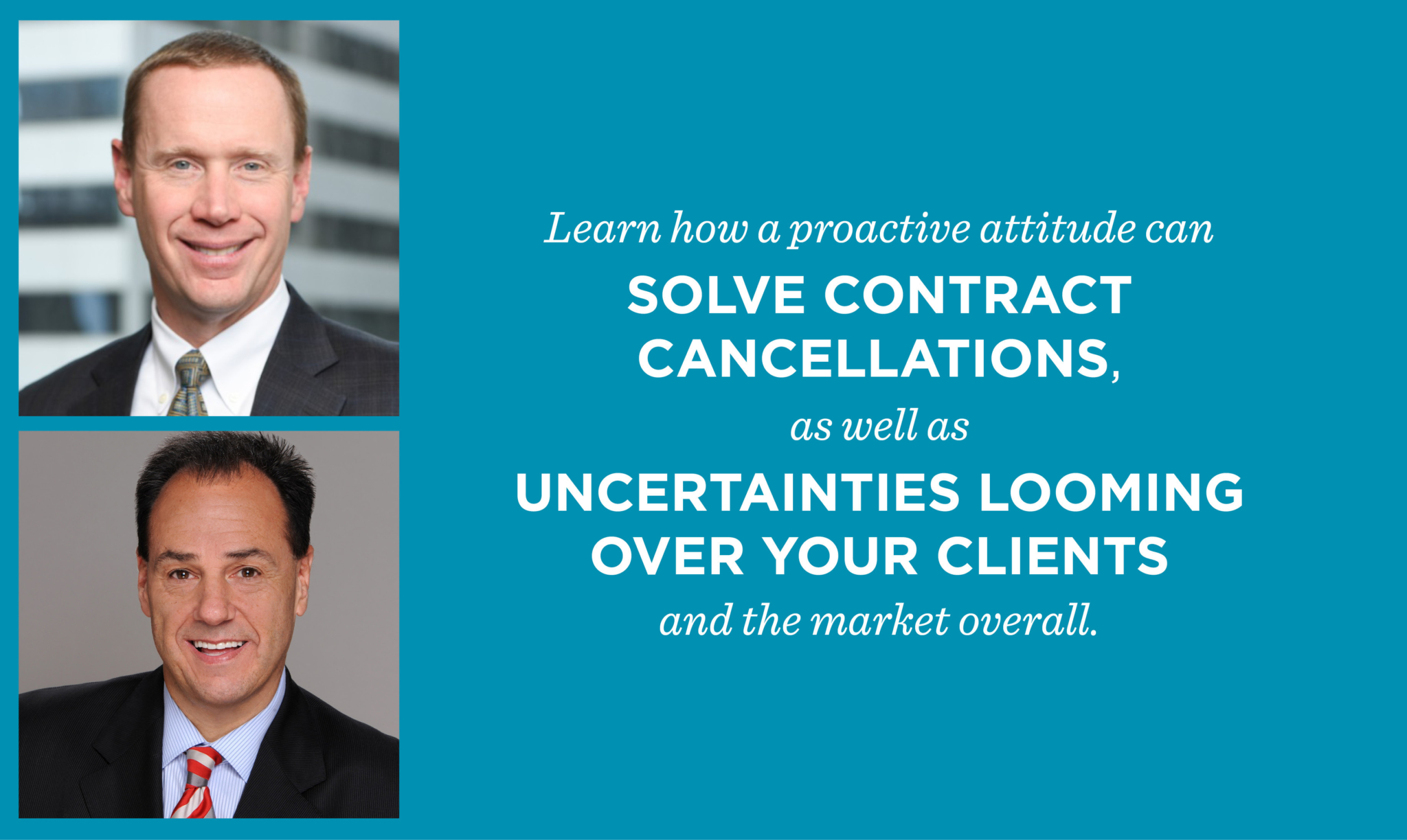 Reassembling canceled contracts
With record-high unemployment and uncertainty about the future of the economy, many real estate contracts have been canceled. But for proactive agents with listings that are appropriately priced, getting back under contract has been relatively easy due to high demand and low inventory.
At least that's been what Bill Gill, designated managing broker of Baird & Warner's Naperville office, has seen. For example, one canceled contract in his office rebounded with a new offer at $10,000 over the previous contract price. Another one, which collapsed due to financing problems caused by the COVID-19-related shutdown, was replaced within 24 hours with a new contract at the same price and terms, but this one was an all-cash offer.
In both cases, brokers immediately reached out to buyers' agents whose clients had toured the property in one way or another to let them know it was available again. Gill noted that, while this moment may be an awkward one when it comes to communication, direct and rapid outreach is vital in order to keep transactions on track. "In real estate, in sales, you have to close. You don't have to close hard. You don't have to be mean. But you do have to ask," he said.
Gill has also seen rebounds happen quickly in his office when it comes to the other side of the transaction. When a certain agent's listing was taken off the market by the seller for personal reasons, a buyer who had been mildly interested before the pandemic suddenly realized how much they wanted to purchase it. The agents involved did a bit of matchmaking and made the deal happen.
There's a clear through line that Gill said he's seen with all of these stories of bouncing back from cancellations and transaction hiccups: attentive agents who are ready to execute on their clients' wishes. "It was being actively engaged," Gill said. "The underlying theme in each of these cases was the agent was very proactive about listening to the client's needs."
Your clients may be ready to 'carpe diem'
There's been no shortage of conjecture in terms in terms of what homebuyers will want when the pandemic is behind us, from home offices to improved outdoor space. A recent Redfin study even suggested that buyers will decamp crowded, expensive cities for suburbs and small-town living.
Jeff Benach, principal of local homebuilder Lexington Homes, has seen sales and interest actually increase recently for his company's new-construction homes. He said Lexington Homes plans to emphasize the amenity of increased personal space in future marketing to tap into potential buyers who are feeling cramped, and may treat areas suitable for home offices as "more of a staple" in future developments. But he doesn't see this as a fundamental city-versus-country question.
"It's more a matter of the type of housing," he said, noting that there's still a great deal of interest in their townhouse development project in the Chicago neighborhood of Avondale, for example. "I think people are suddenly not wanting to be in elevators right now… though it's obviously evolving."
For Gill, the change that he's seeing is really more of a shift to a seize-the-day mentality. "People are thinking about what they really, really want to do in their life," he said. "People are saying, 'Yeah, you know what? Now is the time. What am I waiting for?'"
The results may not be quite as cut-and-dried as more mudrooms making it into new construction floorplans, but instead, more of a "you only live once" attitude that will likely propel those who can move to do so. "Those who are taking action are taking decisive action," Gill said.
Recruiting for the future
Of course, it's not just agents who need to be proactive; managers are also figuring out how to tap into the zeitgeist. Gill is expecting the industry to see more people interested in getting a real estate license as a result of the current employment situation. "A lot of people who have lost their jobs," he predicted, "will look to real estate and say, 'Wait a minute. I've got to do something where I can control my destiny.'"
Gill added that, with predictions of the market bouncing back soon, he's expecting his office to have production numbers on par with last year by the time 2020 is in the books. "We're expecting a very robust real estate market … once this lockdown is lifted," he said. "That always draws people into this industry."
Real estate also needs to be nimble in order to integrate new transactional norms. While the new construction industry already had a leg up on existing-home sales in the virtual showing department, Benach noted that Lexington is looking for new ways to smooth the process in the future, including remote locks and security cameras in the sales office to allow better monitoring of self-guided tours. "We're getting creative," he said. "Even after we get to normal — whatever that looks like — virtual showings will become more of a factor."