It may seem like there's no path to top production without hiring a full-time assistant or focusing exclusively on the most expensive properties in Chicagoland. But Nicholas Colagiovanni, a longtime top producer in Baird & Warner's Gold Coast office, flies in the face of that point of view.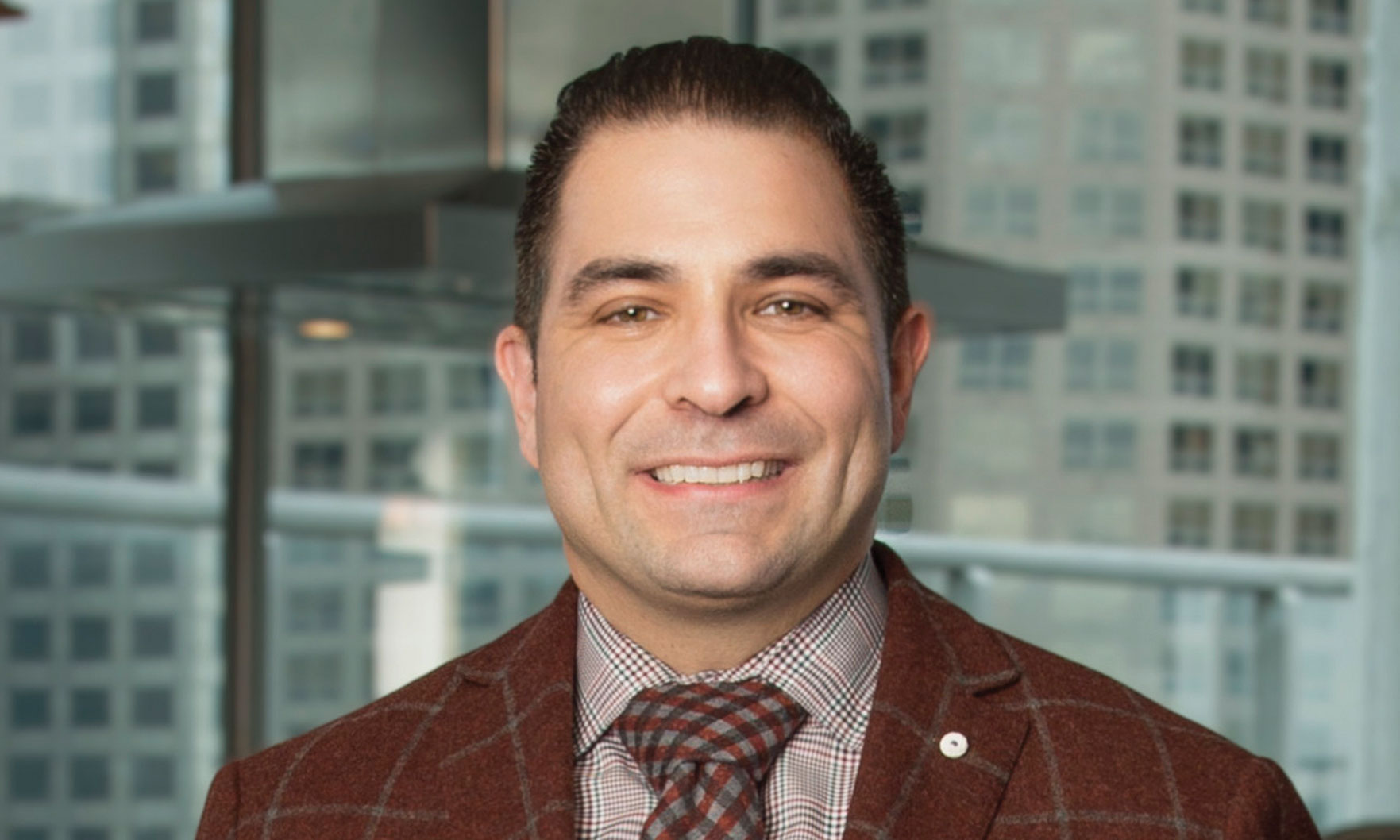 Colagiovanni, whose sales volume topped $200 million between 2015 and 2019, managed to get on a pretty rapid trajectory when it came to establishing his business. Within six months of getting his license in 1998, he felt stable enough to leave his full-time gig in corporate America. After that, it only took him around two years to become one of the top producers in his office.
In an interview with Chicago Agent magazine, Colagiovanni attributed some of his success to how he started out in real estate, a situation he likened to being "baptized by fire." The man who served as his mentor and encouraged him to get involved in real estate in the first place died of a drug overdose shortly after Colagiovanni got his license. "I was 23, picking up the pieces," he said. "It's challenges like that that can make you a better broker."
Today, Colagiovanni carries a relatively thick book of business. He usually has around 30 active listings, and represents around a half-dozen buyers and a half-dozen prospective tenants at any given time. He also covers a wide spectrum of business, both geographically and demographically.
"When I founded my business, I decided I would work the entire market," he recalled. Colagiovanni handles everything from rentals to $100,000 condos to million-plus single-family houses to land deals. He helps buyers and sellers of all experience levels find and sell properties from the lakefront west to Avondale, and from Hyde Park north to Edgewater.
The wide spectrum of property types and neighborhoods is intentional. "I founded my business on that because when one section of the business is slow, that doesn't mean that the entire market will be," Colagiovanni said.
One activity that can be particularly difficult for solo practitioners is getting away. Still, Colagiovanni said he manages to take around six vacations a year, mostly to visit family in Cleveland and Las Vegas. He even made a 10-day trip to Italy work into his schedule around a year and a half ago.
In order to ensure his clients aren't left in the lurch, he has a couple of brokers he trusts to watch over his business. If they make a sale while he's gone, he carves out a 25 percent referral fee.
While Colagiovanni does have administrative help, it's not like he has a full-time assistant at his beck and call. Jennifer Brown, the receptionist at his office, is cross-trained in every administrative support position in the office. She handles all of Colagiovanni's marketing, MLS and listing management, and much of his scheduling. He estimated that she does about 10 hours a week of work for him, which he compensates her for outside of her normal salary with Baird & Warner.
Like most real estate professionals, Colagiovanni is always looking to expand his business, but he has no plans to start or join a team to make that happen. "I think it works for some people [but] a team model just is not for me," he said, noting that he doesn't mind the grind, thanks to his passion for the work. "When you love what you do, you're not going to burn out."
As for his advice for agents who want to follow his path to top production, Colagiovanni identified mentorship and keen observation skills as key factors. "Let a senior broker show you the ropes," he advised. "Listen and learn — be a very active participant."