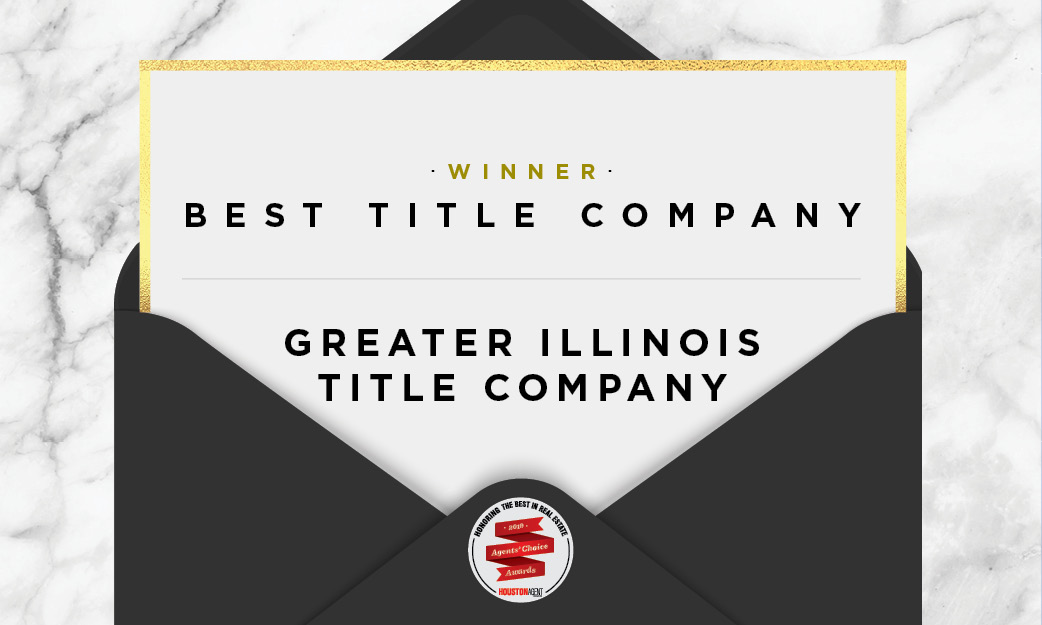 Established in 1985, Greater Illinois Title Company serves clients involved in a wide variety of situations, from everyday residential purchases to commercial transactions to construction projects.
The company is also well known as largest title agency in Illinois, and prides itself on being a convenient, single point of contact for all closing-related services. When working with agents, those at Greater Illinois Title Company strive to be teammates working toward a mutual goal of a successful close.
Greater Illinois Title Company also seeks to make an impact on the surrounding community, supporting good works by The American Red Cross, Mercy Housing, The National Multiple Sclerosis Society, Dreams for Danielle and other charitable groups.
"On behalf of all team members at Greater Illinois Title Company, I want to say that we are very proud to have been chosen as the winner of the Chicago Agent magazine 2019 Agents' Choice Awards as Title Company of the Year," said Gregory M. Kosin, president and chief compliance officer. "The foundation of our success is our team having the ability to pay attention to detail, having an extraordinary work ethic, an exceptional dedication to excellence in customer service and a strong conviction to work hard for all the parties involved in a transaction."
Finalists: Baird & Warner Title Services; Proper Title