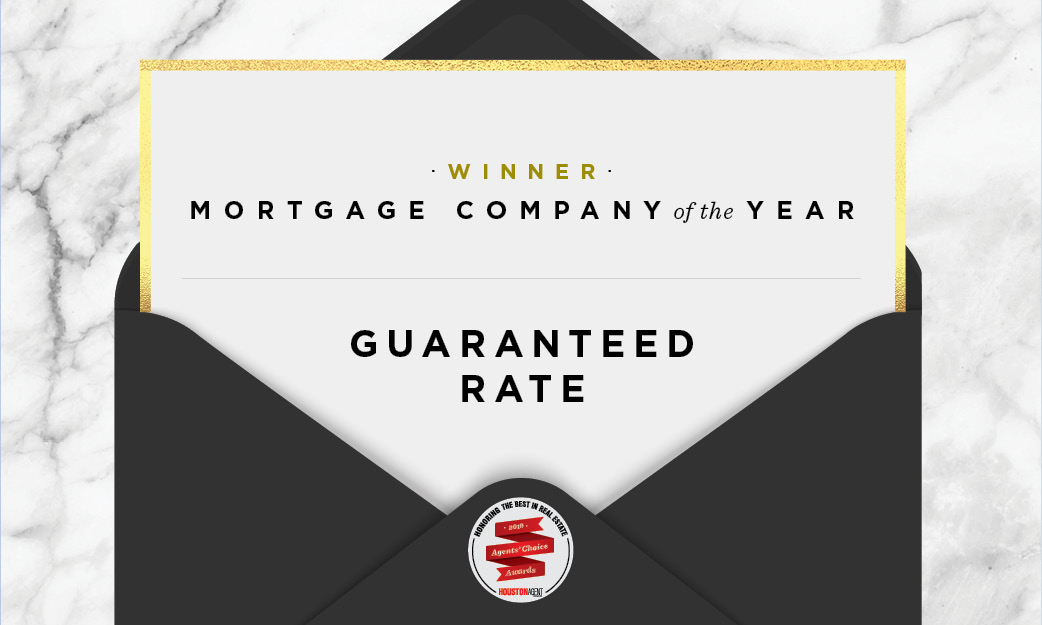 As the only winner this year to come back and reclaim an Agents' Choice Award from 2018, Guaranteed Rate is a clear favorite among Chicago Agent magazine readers. Overall, it has been at the top of the mortgage company heap four years in a row and six times over the 14 years we've been running the competition.
Guaranteed Rate is an undeniable force in Chicago lending. Adding up both Guaranteed Rate Inc., and Guaranteed Rate Affinity, LLC, the company is able to claim more than 5,000 employees in a total of 700 offices across the U.S., and they funded nearly $24 billion in loans last year. But Chicago is their home, having been founded here in 2000. The rooftop of their Ravenswood office makes frequent appearances in Chicago Agent's The Scene feature, and the company recently made waves by announcing a new partnership with local brokerage @properties.
"This means a lot to us, because it's voted on by the agents here in Chicago. Those are the people we work so hard for. To earn this recognition from them tells me that we're accomplishing what we set out to do — to earn their trust and make the mortgage process better for everyone," said Guaranteed Rate CEO and Chairman Victor Ciardelli.
Finalists: Key Mortgage Services, Inc.; Wintrust Mortgage