CEO of the Chicago Association of Realtors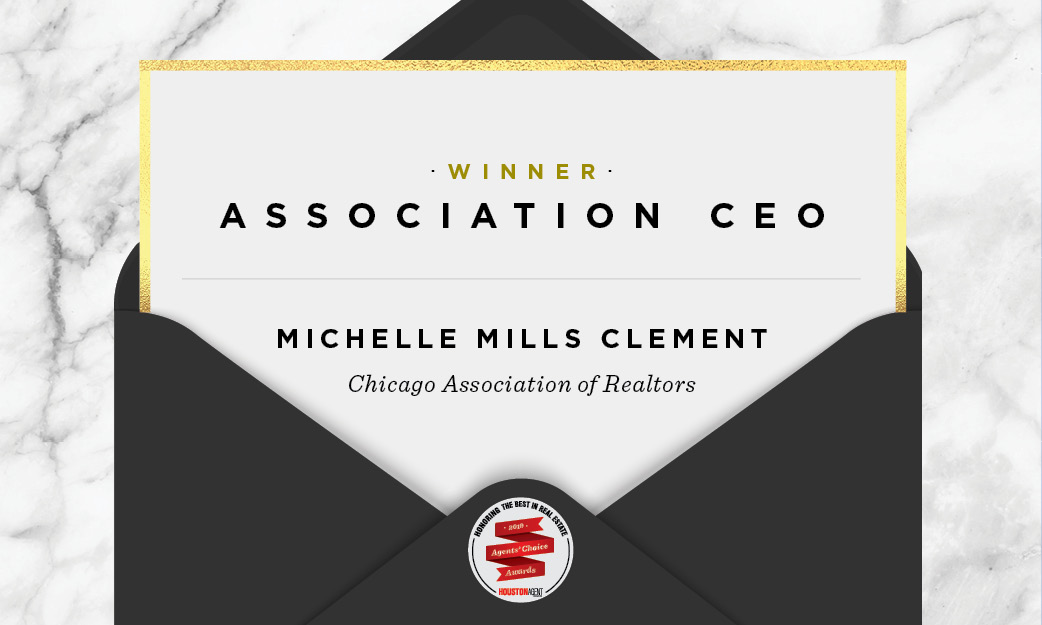 As the first-ever African American CEO of the Chicago Association of Realtors, Michelle Mills Clement is already a crowd favorite among the more than 15,000 real estate professionals that the organization counts as members. Since joining the association last year, she spearheaded the creation of a new external affairs department, expanded the association's commercial offerings and led the charge to fund a number of placemaking projects in Chicagoland.
Clement has also engaged in some difficult conversations with both members and the larger community. Under her leadership and unanimous support of its board of directors, CAR issued a public apology for their central role in the history of discrimination in Chicago. She also embarked on a listening tour to gather feedback from members and oversaw the relaunch of the association's diversity committee, which includes a representative from each of Chicago's neighborhoods.
Clement said she considers it an honor to simply be nominated in Chicago Agent magazine's Agents' Choice Awards, and that she's looking forward to more conversations with real estate professionals in 2020. "We're excited for the year ahead," she said. "Ever since I joined CAR, I've spent much of my time out in the field, meeting and talking with members to ensure we are living up to their needs. We've implemented some exciting changes and programming to better serve our diverse membership, and we're thrilled to be able to give a voice and a seat at the table to so many."
Finalists: John Gormley, Mainstreet Organization of Realtors; Steve Volkodav, North Shore-Barrington Association of Realtors