According to data from Illinois Realtors, homebuyers offered a mild boost to the market in July, bringing both sales and median prices up from last year's levels in most areas.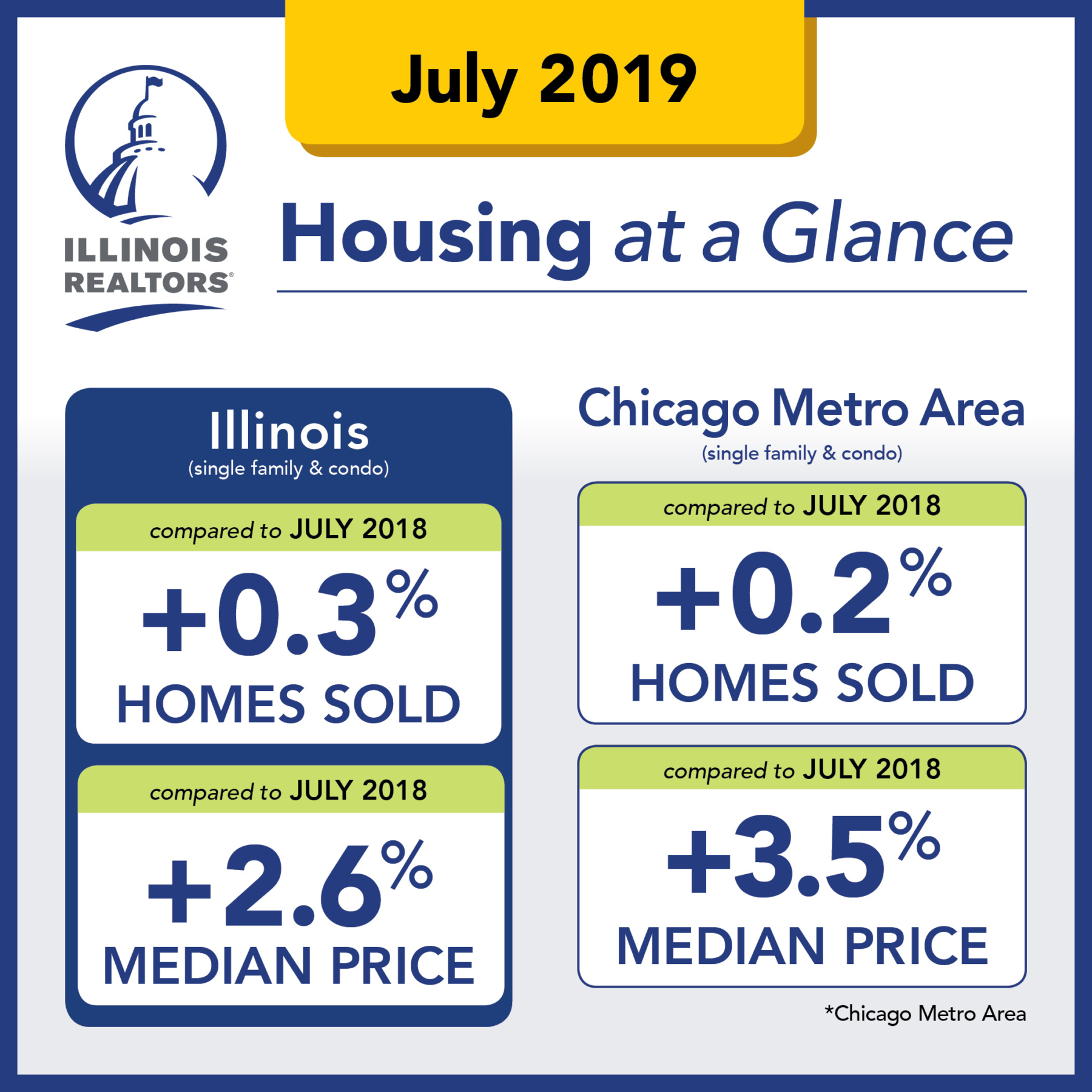 Statewide home sales (which include both single-family homes and condominiums) were up 0.3 percent from last year, with 48 counties reporting gains over previous-year numbers. Sales in the nine counties the association includes in its count of Chicagoland were up 0.2 percent from July 2018.
But looking solely at the city of Chicago, Illinois Realtors recorded a 5.3 percent year-over-year decrease in existing-home sales. This month's report does mark an improvement over June's numbers, when both statewide and Chicagoland sales recorded declines of more than 11 percent.
Even with the city's decrease in activity, the median price of a home in Chicago went up 0.4 percent compared to this time last year, when it was $305,000. While the increase in existing-home sales outside of Chicago was minimal, home prices saw a more significant year-over-year jump throughout the state as well. In Chicagoland, the median price in July was $259,000, an increase of 3.5 percent from this time last year. The statewide median price was also up in July, though only by 2.6 percent.
Even though the market improvements are minimal, some worry this small summer surge might not last long. "The gyrations in the stock market and the constant discussion about the possibility of a recession are likely to affect consumer confidence in the months ahead," said Geoffrey J.D. Hewings, director of the Regional Economics Applications Laboratory at the University of Illinois. "Low interest rates and only modest price increases would normally be expected to boost sales, but there appears to be hesitation stemming from limited supply and the market turmoil."
Still, Illinois Realtors President-elect Ed Neaves expressed measured optimism. "Consumers are well positioned in this more balanced market where buyers still stand to reap modest gains, and sellers benefit from more stable pricing," he said. "Plus, interest rates continue to be attractive, making it easier for the on-the-fence buyer to justify looking for a home."