Home sales in May throughout the Chicagoland area decreased by 2.7 percent compared to May 2018, but came in nearly 20 percent above April 2019, according to the latest RE/MAX Chicagoland housing report.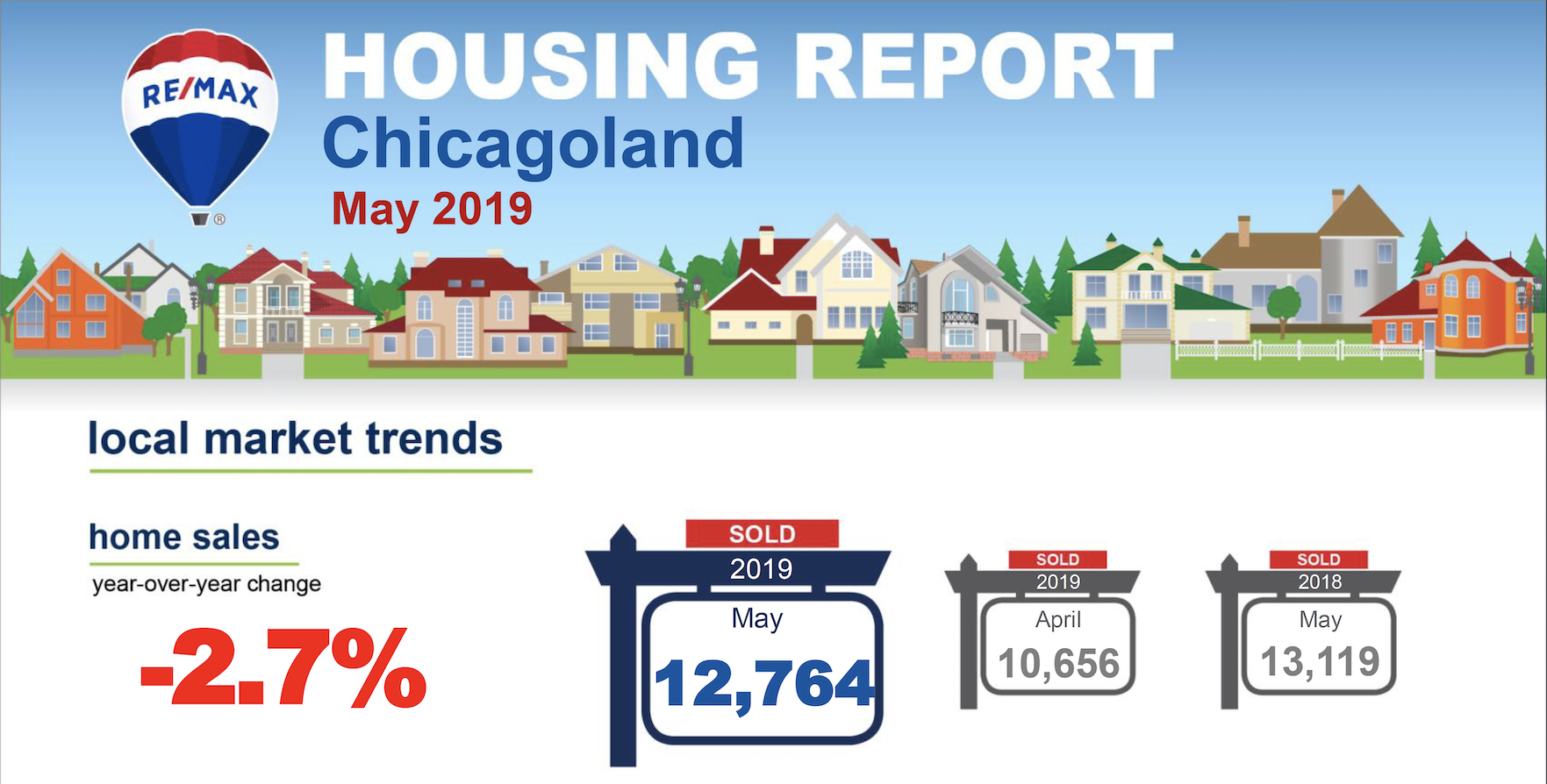 Cook County's total of 6,984 closed sales for the month was 3.2 percent below last year at this time However, some collar counties did see a boost to sales, including Grundy County which recorded a 13 percent year-over-year increase with 87 sales.
Nationally, RE/MAX estimated home sales were up 0.4 percent from the same time last year. Local real estate professionals think many markets throughout the country, including Chicagoland, are still recovering from a slow start to 2019.
"We had a delayed spring due in part to cold and wet weather throughout most of March, April and May," said Paul Wells, owner of RE/MAX of Barrington. "May still ended strong, and with a little luck, June will bring out some of the lookers who elected to wait out the storms."
Inventory has been growing nationally for eight months, but Chicagoland continues to surpass the national average in terms of available listings. As of May 2019, the Chicagoland market had a 5.1-month supply of for-sale homes, which comes out to more than a month's worth more than were available at the same time last year. This was also twice the national average of 2.6 months.
"At times, it was wild and crazy with multiple offers flying on many homes," Wells said, describing the state of the market in May. "Normally that fever pitch would last longer, however the emotional aspect of buying was dampened by the weather."
The report also noted that the median price of Chicago-area homes increased by 2.4 percent over last year, to $259,000 in May 2019 compared to $253,000 in 2018. Price growth in each individual Chicago metro county varied, with Grundy County serving as the exception once again: The median sales price of $207,000 there last month was 15 percent higher than May 2018.