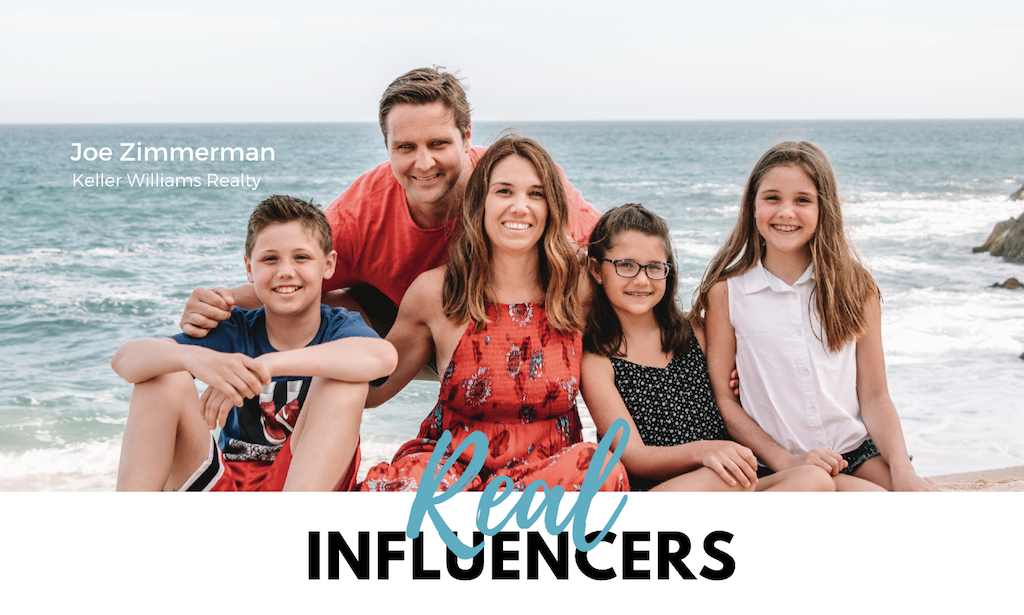 Tying sales goals to charitable contributions is a win-win proposition for Joe Zimmerman, team captain of The Zimmerman Property Group in Chicago.
For every transaction The ZPG completes, Zimmerman donates $500 to Children's Home + Aid, a nonprofit that improves the lives of children and families. His goal for 2019 is to contribute $125,000 to the cause, which translates to 250 transactions, a challenge his top-producing team is excited to take on. Zimmerman focuses on "something greater" by helping Children's Home + Aid meet its objectives of providing adoption and foster care services; counseling and treatment programs; early childhood care and education; and support for parents, adding that this gives his team a more meaningful incentive to reach its goals.
Each year, the agency serves more than 40,000 children and families, achieving results with abuse prevention, healthy child development and strengthening families, and the organization's representatives say Zimmerman has a great deal to do with their success. "Joe brings a large amount of enthusiasm, passion and commitment but also a lot of good ideas to our organization, qualities that make him and The ZPG a great partner for us," said Brooks Dozier, corporate engagement and volunteer manager for Children's Home + Aid.
The team also contributes outside of their transaction donations. "Last year, my team and I purchased toys at Target that were on the wish lists of 20 kids who weren't getting Christmas presents," Zimmerman said. "To leave an impact on their lives makes us feel a lot more purposeful of what we're doing and why."
The ZPG has been involved with Children's Home + Aid since Zimmerman launched his boutique agency last October; his third real estate venture in a career that has allowed him the freedom to be his own boss for nearly two decades. His team offers a personalized experience for all levels of buyers and sellers in Chicago, the North Shore and Western suburbs.
"We customize all of our plans to the client, meaning we do not focus on giving a Blockbuster experience, where every experience is the same," Zimmerman said. "We tailor and customize our plan so it's a Netflix experience."
Zimmerman lives in Riverside with his wife Sarah — whom he calls the "CEO of the household" — and their three children: Joey, 10; Clara, 9; and Lily, 8. Chicago Agent recently spoke with him about building a brand while doing good.
Chicago Agent: How did you first become involved with Children's Home + Aid?
Joe Zimmerman: I wanted to support a client of mine, Tina Otten, who is a big advocate of the organization. Also, Children's Home + Aid correlates with my values and beliefs. We sell homes for a living; we should help those less fortunate who don't have homes or a place to go.
CA: What do you generally do for the charity?
JZ: We support Children's Home + Aid once a quarter with any event they need us to help with, whether it's time, attendance or giving back outside of the financial commitment we have made to them.
CA: What surprised you most when you first got involved with Children's Home + Aid?
JZ: The number of families and kids who need our help. I was naïve about how many kids are homeless, need a place to live or come from an abusive family.
CA: What makes real estate professionals well suited to helping non-profits achieve their goals?
JZ: It's definitely in their entrepreneurial spirit. I think naturally any business owner is going to want to help others.
CA: What should agents and brokers look for in a non-profit before making a commitment to volunteer?
JZ: Find something that is meaningful to you and really interview the organization. Ask its leadership team what their belief system is and see if it aligns with yours.
CA: What is the greatest lesson you have learned from volunteering?
JZ: Do something close to your heart. When you're passionate about it, it's not work.
CA: What do you like most about volunteering?
JZ: I love the win-win of helping a local organization help others. Also, I've found that to contribute to something greater than oneself is a good break from the hectic work lives we lead.
CA: Why do you recommend volunteering to others who work in real estate?
JZ: If you focus on the right thing — giving back — you will get the business you want.