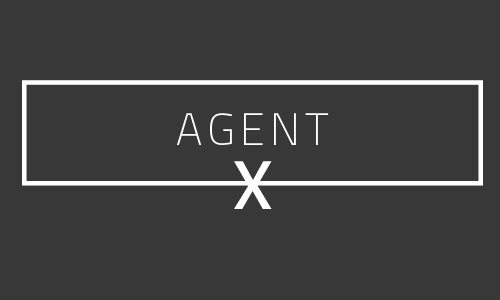 I know I say every issue is my favorite, but this one is really, truly one of my all-time faves. I love getting to find out what agents truly think about their brokerages and their managing brokers. I keep trying to propose some new questions, such as "Who is your least favorite managing broker?" and "What is the worst thing you've seen another agent do?" but I keep getting vetoed. My editors tell me to stick to the gossip, so I guess that's what I'll do.
Before we get there, I do have an announcement for you, my loyal readers. I'm about to trade in my fedora and permanently move to my private island. This, I'm sorry to say, will be my very last column.
What on Earth will you do without me? Well, it's a good thing this is just an April Fool's joke! I would never leave you in the lurch like that. My readers demand the gossip, and I am always here for you. If you want to see some cool pranks that agents have witnessed or pulled off, head on over to the back of the magazine (after you finish this column of course).
If you survive April 1, it looks like the City of Chicago will have a new mayor. Who will it be? My readers seem pretty jazzed about Lori Lightfoot, but Chance the Rapper recently endorsed Toni Preckwinkle. My prediction? The new mayor will be a woman.
As you may have heard, Realogy is about to get a big fat "cease and desist" letter from my lawyers following the launch of their "Agent X" voice assistant/Facebook ad tool. They're promising instant, voice-operated access to a suite of productivity and coaching assistance. But what their Agent X doesn't do is provide gossip. So, what's the point? Side note: If Realogy would prefer, I'm happy to just take a cut of the profits and leave our lawyers out of this.
For some reason I didn't get invited to any parties in the last couple of weeks. I do not believe it has anything to do with that whole falling-into-a-fountain incident at a recent event. It sounds like there just weren't any events at the end of March because everyone was watching basketball. Right?
Spring began on March 20, but it's only now starting to feel like it out there. Let's continue to spread some sunshine to these spring babies: Kai Schirmacher, Mike Vesole, Andrea Geller, Kim Hay Keefe and Nick Libert all get to fool people without consequences on their April 1 bdays. But there ain't no foolin' Cari Zweig-Driscoll or Ellen Miller on their April 2 and April 3 birthdays, respectively. Anne Ewasko, Carrie Jo Little and Dennis Dooley should all get together and raise a glass to me on their joint April 8 birthdays, while Dennis Huyck can try to sneak in on the fun even those his special day isn't until April 11. Lauren Mitrick Wood will get another year younger on April 12, while Dennis Shaffer will just get older on April 14.