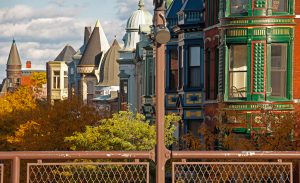 Despite a downtick in home sales, Chicago showed a 2.4 percent increase in home price growth in January, the lowest level of growth since September 2015.
According to a report by RE/MAX looking at February 2019, home sales in Chicagoland decreased 3.5 percent from last year, ending the month with 6,010 homes sold. This was about the same rate of decrease as a number of other big U.S. cities. The brokerage's hometown of Denver had a 4.2 percent decrease in home sales year-over-year and the time on the market decreased by two days to 58 days, down from last year's 60 days.
Here in Chicago, the median sale price rose 2.2 percent from February 2018, to $230,000 at the end of last month. According to the Case-Shiller Home Price Index for January 2019, Chicago had among the lowest home price growth in the country, at 2.4 percent.
To give that some perspective, as of September of 2018, home values in Chicago were still 13.5 percent below their pre-recession median value, according to Zillow. As of the same time frame, cities like San Jose and Denver, both increased values upwards of 65 percent from their pre-recession peaks.
This drop from January to February shows a consistent decrease in home price growth that may continue throughout the year. Home price growth has shrunk for the tenth consecutive month and is now at its lowest level of growth since April 2015 nationwide, with year-over-year growth at 4.3 percent in January.