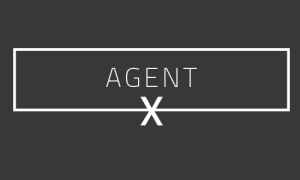 No matter where I'm at, whether it's on my private island or in my Chicagoland mansion, I am always keeping it real. That's what this issue and I have in common. Even though I often find numbers, math and technology to be a snooze fest, data actually gets me going. And the information in this issue actually means something. I love seeing how I compare to everyone else (hint, I'm at the top of most of these lists). But before you pull out your readers and get into the data, let me lighten the mood with the stuff you love.
As far as I know, we all survived the polar vortex! I saw lots of posts from folks trapped inside their houses for two days straight. Experiencing beautiful sunsets and waves gently lapping against the beach, I was a bit confused watching you all throw boiling water out the window to make snow. I mean there was already snow on the ground, so will someone tell me the point of that exercise? Grace Goro even managed to find ice inside her window. Negative 28-degree weather does funny things. And yet the YPN Networking Kick Off at Untitled Supper Club still happened on Jan. 31 during the worst of it. Apparently, insanely cold weather couldn't keep folks from drinking glasses of champagne, especially when they're accompanied by a scantily clad woman in a hoop suspended from the ceiling. Turns out party sponsor Compass really knows how to keep us warm.
Remember how last issue I gave a shout out to Zach Koran and his showing with the live chickens inside? Well Paul Siebert is giving him a run for his weirdness money, as he took a video of himself walking through a listing that was basically trashed. We're talking some "Flip or Flop" disaster type of trashed. Good luck with that, Paul.
Spring is on the way, which means I shall be returning to my lovely, but cold, city. I'm even going to come back a tad early to attend the Accelerate Summit on March 5 at the Merchandise Mart. It took some finagling to get my pilot to leave early, but she understood the importance, and I said she could come too. I've got my eye on the Managing Broker Panel, because with a name like "$5 Million to $30 Million and Beyond" how could I say no? When I saw my gal Barbie O'Connor of Dream Town as one of the panel members in addition to Jim "still no idea how to pronounce that" Psyhogios of Baird & Warner, I signed up immediately. I'm also sending my peeps to the brand awareness session, so they can find out how to raise my profile with public relations. And Meg White (one of my editors) is on that panel and basically told me I had to go. See you there!
As usual, folks got older this month, so let's take a moment to celebrate them. Debra Kaden and Alice Chin celebrate Feb. 18, while Lewis Jones will do the same on Feb. 19. I hope you all will raise a glass to the incomparable Kevin Kelly on Feb. 22. David Kasprisin and Jill Hare celebrate on Feb. 23, while Donna Crane gets to party down on Feb. 24. Last, but very far from least, Beth Repta will toast her big day March 3.