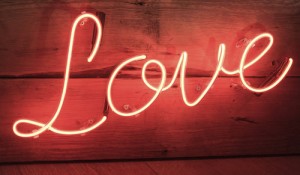 It's not uncommon for couples to work together in real estate. But how do they find time to celebrate their relationships outside of their day-to-day work?
High school sweethearts Josh and Magdalena Lybolt have been in business together for 15 years as broker-owners and co-founders of Lifstyl Real Estate. "We had passion for our business; we had passion for real estate," Josh Lybolt explained. Things have changed a bit since they first got together, though. Now that they have a family, they no longer take their business home as much, for example.
This Valentine's Day, the couple will be going out for a nice meal at Mags' favorite restaurant, but this not unusual for the couple. They make it a point to have a date night every Thursday as a way of balancing their personal relationship with their professional one. "It shows your commitment to the relationship," said Josh. "If you fail to do date night this week, it makes it much easier to renege on your future plans."
Another real estate couple, Leigh and Lindsey Marcus of @properties, first collaborated on an open house. "I was in the business first," said Lindsey, but she adds about Leigh that "he was intrigued." After that, they dreamed of working together until finally putting together a real estate team. Now, Leigh does sales while Lindsey works on marketing and runs the team.
While stories like these are common in real estate, these couples often hear from others that their situation is rare in the wider business world. "Nine out of 10 people say, 'I couldn't work with my spouse,'" said Leigh. "People think that would be really hard."
The Marcuses credit the energy and time they put into their relationship as key to their success. "We put a lot of effort into making it work," said Lindsey. And they agree that working together can be very rewarding. Leigh's words of advice for other couples looking to forge a similar path? "You really have to learn how to work together and figure out what works for you."
This Valentine's Day, the Marcuses will be doing the classic dinner-and-a-movie date. Lindsey's something of a foodie, so Leigh chose Elske, a Danish inspired fine-dining establishment on Randolph Street's restaurant row. Leigh's into film, so it seemed fitting that they take in a show.
It often takes two strong personalities to make a real estate relationship work. When Carrie Jo Little suggested to her husband Marc that he get his real estate license, Marc told her "the only way I would even consider getting my real estate license would be if we opened our own brokerage," he recalled. "So a year later, here we are!"
The couple founded CarMarc Realty Group in 2017. Working together may not be the best idea for every couple, but Marc says the old adage, "opposites attract" can serve a business relationship well. "It takes two people that are opposite of each other to be able to make a business successful," he said. "Owning a business and running a business are to different parts of a company and you have to have both in order to make it work."
Carrie and Marc say it's important to start out with a solid relationship before figuring out how to negotiate the many decisions that need to be made in a brokerage on a day-to-day basis. "Now don't get me wrong," said Marc. "We do have our differences in business, but we have learned how to communicate and work it out."
The Littles are also looking to celebrate this Thursday with some food. They plan on having a nice dinner, then returning home to sit by the fireplace. Marc plans to "tell Carrie how special she is to me, and how much I adore and appreciate how she has fulfilled my life with joy!"