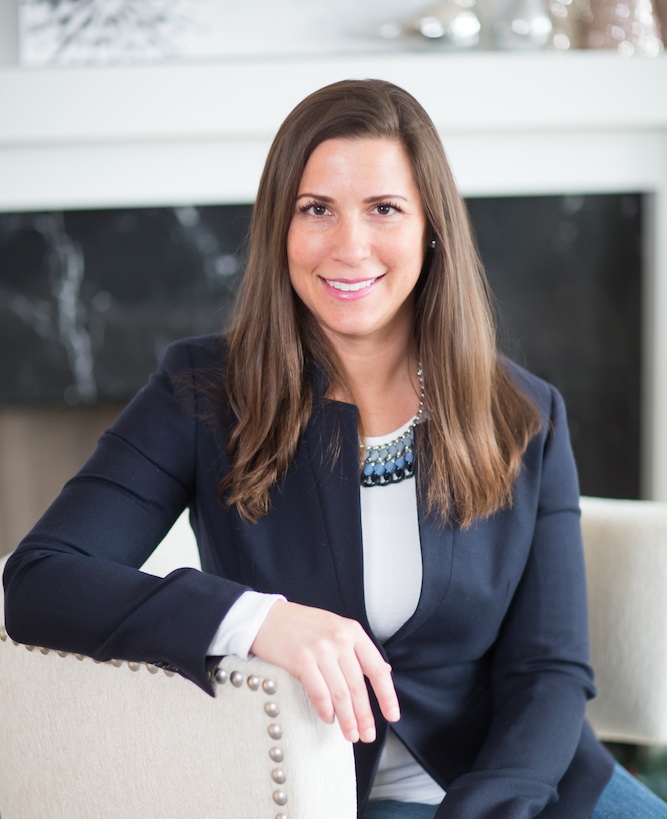 Embracing spontaneity may be good for last minute Blackhawks tickets or a dinner out with friends, but preparing a home to sell on the fly – not so much. The spring market is generally one of the more active times of year in the Chicago real estate market. And by spring, we real estate agents often mean as early as January and certainly after Super Bowl, which happens to land the first week in February in 2019. Connecting with these tips is a great way to engage your clients who are thinking of selling or just to touch base with those who you anticipate might be ready to make a move.
Preparing a home to sell for top dollar may take a little more time and effort than your clients expect and if they parse it out before the spring, it's certainly more manageable. It's an especially good idea if your clients want to focus on finding their  next home, rather than preparing their current home to sell.
I've created a list of five things sellers can start working on now to get their home ready to sell next year.
Purge and donate
Moving can be expensive, it doesn't make sense to pack and pay to move items that have sat unused and will have no use in their next home. This is perhaps the biggest task and one that can end up feeling very cathartic once completed. Go through closets and sort any items to toss into donate and sale piles. Clothes are a big one, toys, paperwork (be sure to shred sensitive info), furniture and even kitchen gadgets not in use. Space is always a premium and if you can clear out unused items to make areas feel more spacious, that's always a positive selling point. Gifting a book to help is a great idea to help them get motivated. I recommend "The Life-Changing Magic of Tidying Up" by Marie Kondo, to give sellers a method to the madness of cleaning and organizing. There are also many deserving charities that benefit from items and some even pick up direct. Added bonus is the possible tax deduction, yet another good reason to get this done in 2018. Check out Donationtown.org is a great site that help navigate where and what items to donate and your accountant to learn more about tax deductions.
Deep clean
This is an easy area to save money if your clients are DIY fans, or if that's not appealing, hiring a professional will be well worth it. Think inside appliances, under the couch and bed, fan blades, blinds, cleaning windowsills and descaling shower heads and cleaning grout. Areas of a home that sellers have gotten used to, but buyers with a fresh set of eyes might see and feel the home is not well maintained. Doing a thorough and deep clean allows you to get into maintenance mode, which is less work on a weekly basis. This is also a great time to get the HVAC unit serviced and cleaned (don't forget to keep the receipt!).
Home inspection
Chances are it's been a while since the property's home inspection. It's a good idea to be proactive and get a licensed home inspector to go through the property and provide a report. If there are any issues to address before going on the market, this is the perfect time to schedule licensed professionals to come and repair. This is also helpful if selling as-is, to be able to provide an updated report on the status of the property.  Sharing this information with a buyer goes a long way in establishing trust and transparency, which can make buyers feel more comfortable putting in an offer on the property.
Repairs
This goes hand-in-hand with the inspection report. If sellers don't want to tackle the full home inspection, it's a smart idea to fix anything you know is not working properly, that you'd have to disclose. If there are larger issues that need a licensed professional, like electric or plumbing, hiring a professional is a must With smaller items like a misaligned door latch or tightening of cabinet knobs, can often be done DIY. If there's a longer list, hiring a handyman to take care of everything at once is often money well spent.
Updates
Undoubtedly there's always a list of items intended to complete after move in, but never addressed. Maybe it's adding backsplash to the kitchen, replacing carpet or getting cabinets painted. Sometimes there's an area of a home that could re-configured to make more appealing to a buyer. Freshening up a property to look it's best is a low-impact way to get the home show-ready. With entertaining for the holidays, this is also a nice opportunity for the sellers to enjoy the updates before selling.
Following these tips now helps clients avoid the overwhelming feeling of taking everything on at once and also helps you focus on finding their next property, which is ultimately the most important.
Kristine M. Daley is a residential real estate broker at Dream Town Realty in Chicago.