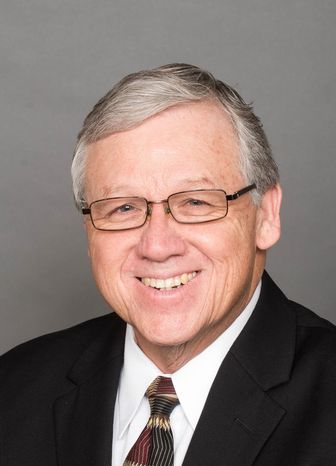 Michael Simpson is president of the Realtor Association of the Fox Valley and the managing broker of Baird & Warner's Algonquin office.
Chicago Agent: Let's start with some background on your career. Why did you decide to go into real estate?
Michael Simpson: Real estate was sort of my second career. I had worked in international logistics for about 23 years. In 2001 I had an opportunity to go in a different direction, so I took that opportunity. I had some exposure to the real estate market from moving around a lot — I had moved seven times throughout those years in logistics. I began my real estate career just a few weeks before September 11, 2001, which seemed like poor timing. But from later that year through 2005, it turned out to be a good time for real estate agents. Until 2005 I was with Baird & Warner in Carpentersville, then left to start my own independent brokerage, Lifestyles Real Estate. After 12 years there, my original mentor at Baird & Warner contacted me to ask if I would consider doing anything or expanding. After talking with them, I came back to join Baird & Warner as the managing broker of the Algonquin office in 2017.
CA: What inspires you most about being involved with the Realtor Association of Fox Valley?
MS: Well to be honest, I didn't do much of anything with any association in my first 10 years as a Realtor. That's not uncommon — most agents get involved with their local association because that's what your broker tells you to do, and that's how you get access to the MLS. I'm no different. But I always had an interest in getting more involved, seeing their newsletters and reading about what they were doing in local advocacy. I was a political junkie but I didn't understand what the board did in that regard. So when I first got involved, I went all in from the beginning. I applied to be a board member and got in, then immediately got involved with the government affairs team, and sort of expanded from there.
CA: Why is RAFV such a valuable resource for Realtors?
MS: I learned through my involvement with the association that it's more than meets the eye. We represent 1,700 members spread over 350 member offices. Our area is huge — around 500 square miles, mostly Kane County spreading into Cook, Kendall, Page and McHenry counties. So it's more than just representing Realtors in those areas. We represent the national association obviously, as well as our state association which has 50,000 members. There's a lot of clout there. We address Realtor concerns, but primarily focus on private property rights, issues that have an impact on clients and the communities they serve.
CA: What's something about RAFV that Realtors might not know about or expect? What are some lesser-known services that may prove beneficial to their careers?
MS: I think the community outreach we do. We are involved in 10 local Chambers of Commerce, charities like the Salvation Army and Habitat for Humanity. We try to do things that are housing-related, but give us exposure to the community, to show people that Realtors do more than sell and buy homes. There's also education: Our members have a lot of in-house education opportunities and training resources for broker-associates, including AgentEDU from Agent Publishing. The majority of our member offices are five Realtors or less, so they don't always have the resources to provide really good training tools. We fill that need for those members. If they take advantage of what they pay in dues, they have access to those services that they would need to go out and buy, or might not have otherwise.
CA: What are some of the most important upcoming goals or initiatives for RAFV? For you specifically as president?
MS: At our board of directors installation at the end of September, the theme was an idea I'd been working on for a couple of years. Going to the national association meeting for the last few years, I've participated in I don't know how many roundtables and forums and panels. And there's always the question, "what is the number one issue for the association?" It doesn't matter how big an association you are, it's always the same thing: It's how do you get people involved? How do you get members to take advantage of what the association offers?
So we developed a theme around the idea of "yes." How do we get people to say "yes"? So I leave every meeting asking members, "can I count on you to get involved and stay involved? Can I count on you to get others involved this year?" We introduced a participation contest where members earn points for getting involved in different ways, whether it's joining a committee, being involved in RPAC, going to an event, volunteering, and any number of things we do. They can earn points and recognition for themselves and their office.
I'm also setting up one-on-one meetings with each of our managing brokers, starting with the biggest and going down the list. If they give me the opportunity to talk with them, I think that's the key to getting people involved, getting buy-in from the managing brokers, because they are the gatekeepers. They encourage or discourage agents to get involved. Right now we have 20 percent participation rates among our members. If we raise that 5 percent, that's another 100 people involved. I do believe that will produce results.