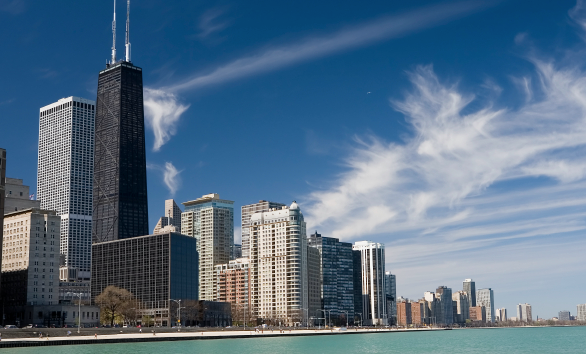 Sterling Bay has gone back to the drawing board to redesign its plans for the Lincoln Yards development, months after publicly unveiling the new development.
The new proposal, which was presented Nov. 29 at a community meeting in the Park Community Church auditorium, plans to shave off 100 stories of buildings and increase open space by 56 percent.
Sterling Bay's ambitious $6 billion dollar vision must be approved by community members and Second Ward Ald. Brian Hopkins. Sterling Bay will also seek city approval before Mayor Rahm Emanuel's term ends in May.
Over the summer, Sterling Bay announced that the development's skyscrapers would be as tall as 70 stories. But under the new proposal, the tallest building would only be about 50 stories, or 650 feet.
Sterling Bay may be able to expand outward instead of up. The new proposal calls for 12.8 million square feet, more than the original 12 million square feet. The mixed-use development will still be dedicated to a combination of commercial, retail and some office space.
To alleviate congestion in an already crowded area — a major concern among neighborhood groups — Sterling Bay said it will extend Dominick Street and connect to North Avenue. Southport Ave. will extend into the development and connect to Armitage Ave., then would extend over the river. The two streets will connect at Kingsbury Street. Elston Ave. will be rerouted to alleviate traffic at the Ashland Ave. intersection.
According to Chicago planning officials, these infrastructure investments will make the development possible. The Chicago planning officials proposed a new tax-increment financing district that encloses the Lincoln Yards site. If the district is created, TIF money would reimburse Sterling Bay for infrastructure investments the company finances.