@properties opens St. Charles office, adds The McKay Group
by Rincey Abraham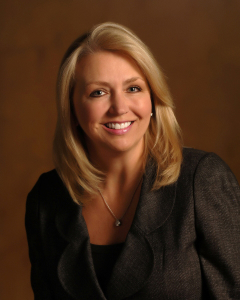 @properties continues its expansion in the Chicagoland area with the opening of a new office in St. Charles.
The company will initially be leasing office space before moving into a permanent location at 111-113 W. Main St in downtown St. Charles, which will serve as a base for surrounding suburbs including Geneva, Elgin and Batavia. The office is set to open in February 2019 with Wayne Kouf, vice president of brokerage services for @properties, managing the office.
The McKay Group, led by Debora McKay and previously affiliated with Coldwell Banker, will be joining @properties' St. Charles office. Currently the No. 1 real estate team in Kane County, the McKay Group features a dozen staff and agents, including McKay's husband, two daughters and son-in-law.
"This new office gives us the opportunity to extend our reach to another major local market, and in particular areas like the Fox Valley that have been largely underserved when it comes to tech-forward real estate," said Mike Golden, @properties co-founder. "We have the service, resources and boutique feel that top producers like Debora are looking for to grow their business and enhance the overall experience for their clients."
"As we continue to grow, we really want to take our business to the next level," said McKay. "We were drawn to @properties because of their impressive marketing and the personal attention they provide as a local, independent brokerage. There is a youthfulness that permeates the culture at @properties and we are excited to be part of the team."